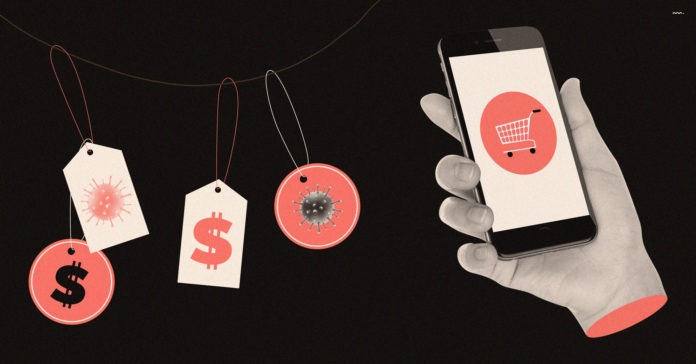 Traditionally, Black Friday happens the Friday after Thanksgiving, but this year sales for the biggest shopping event of the year are starting earlier.
Preparing

"We've actually started thinking about holiday shopping in October in order to meet our customers where they need us," wrote Tom Nolan, president of Austin-based Kendra Scott, in an email on Friday. 
The jewelry retailer has a new Dallas distribution center and is expanding its ship-from-store program, which was launched during the temporary store closures back in April and May of this year.
For in-store shopping, the brand is rolling out a virtual queuing program to reduce wait time and shoppable QR codes.

Closing stores in mid-March presented a learning curve, Nolan explained.
"When COVID-19 started to threaten our business, we worked quickly to fast-track initiatives and programs that we hadn't planned to roll out for months – or even years like our curbside pickup initiative and virtual try-on."
National Retailers
Amazon customers can get a head start with the online shopping giant's holiday dash deals event.
Walmart is offering Black Friday deals all through November, instead of only as a one-day shopping event.
Lowes is also offering early Black Friday deals.
It's Black Friday now at Target.
Home Depot is even getting a jump start on things. Back in September, the home improvement retailer announced plans for a full season of Black Friday, both in store and online.
There are reasons besides sales to start shopping earlier, including the possibility of shipping delays. IBM partner and retail industry expert Karl Heller told USA Today that shoppers should consider in-store pickup, curbside pick-up and package lockers when possible.