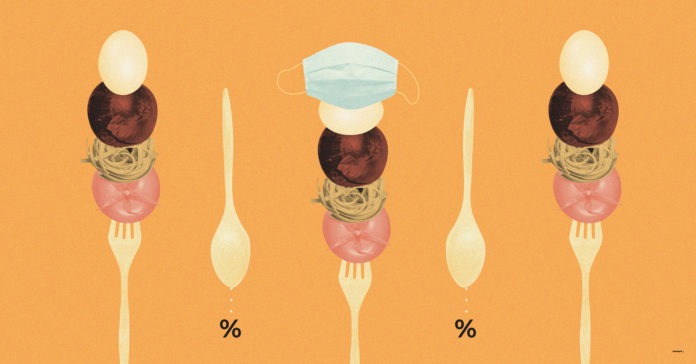 Restaurant weeks offer discount gourmet meals for dinner and lunch at some of the best restaurants in the Houston and Dallas-Fort Worth areas.
It's a good way for people on a budget to connect and make memories while supporting a charitable cause.
Houston Restaurant Weeks is happening Saturday through Sept. 7. This year, 200 Houston-area restaurants will participate in the annual culinary event that benefits the Houston Food Bank. Money from each purchase will be donated. Brunch and lunch are $20 each, and dinner costs $35-$45. You can view menus here. Call a restaurant directly for curbside options. When making your reservations, let the restaurant know you'd like the Houston Restaurant Weeks menu.
Houston Restaurant Weeks 2020 also is a time to remember the legacy of the founder, Cleverley Stone, who passed away in May after a battle with cancer. Stone is being remembered by many Houstonians as a force behind helping so many in need in Houston, and her daughter Katie Stone Cappuccio is stepping in her shoes.
Houston Restaurant Weeks has raised over $16.6 million and provided 44.1 million meals to food-insecure individuals and families.
When asked about how she is coping with the loss of her mother, Stone Cappuccio said on Friday in an email, "to be totally honest – I knew my Mom was loved but didn't realize how much. Talking with people and hearing the stories how she impacted so many people has been very fulfilling. Losing her has been incredibly hard for me. We talked every day – all day. I still look for her texts – and scroll through her phone often just to feel connected to her. But she lives on in every friendship and story. She would be overwhelmed by the outpouring of love. She was very private – and yet she was so public. Her heart was large and she loved this city and the restaurant industry fiercely. HRW must go on in her name, That is her LEGACY!"
"Restaurants are doing their very best to offer diners a safe and fun environment. For families, there are also good to-go options. And they can look for kid's meals from some," wrote Stone Cappuccio.
"Because of the pandemic, thousands more people are out of work and in need of the Houston Food Bank's services, and Houston restaurants have been greatly impacted, so this year's Houston Restaurant Weeks is more important than ever," said Amy Ragan, chief development officer for the Houston Food Bank. "We invite the community to show their support whether they choose to dine-in or to do HRW to-go. This year's event holds special meaning because it is our first year without Cleverley Stone at the helm. While it is bittersweet without her, this event is a remarkable legacy for all that she has done for hunger relief efforts over the past 17 years."
After her mother passed away, taking her mother's place seemed like the most natural thing in the world to do, wrote Stone's daughter. "I have surrounded myself with her closest friends — her "kitchen cabinet," and they are supporting and coaching me. My Mom was very particular about how she ran HRW. Her friends are keeping her rules in place and guide me. I am sure she is watching and is happy."
In North Texas, DFW Restaurant Week includes a lot of take-out options, and the annual event will raise money for the North Texas Food Bank and Lena Pope, an agency designed to help children. This year, 10% of proceeds will go to the two organizations instead of 20% to better help the participating restaurants.
This year's DFW Restaurant Week campaign features dine-in and new take-out options for three- course prix fixe dinners for either $39 or $49, and two-course lunches for just $19. More information about DFW Restaurant Week can be found here.
You can enjoy dishes from your favorite eateries in the week of Aug. 31–Sept 6. Take note that some restaurants will continue their support through Sept. 27. The event is presented by Cadillac dealers and promoted by KRLD 1080 AM.
"As restaurants are suffering 50 percent drops in sales and fighting daily to continue operations due to the ongoing COVID-19 pandemic, it is more important now than ever before to dine-in or get take-out from the 19 Tarrant County restaurants participating in this year's DFW Restaurant Week," said Ashley Elgin, Ph.D., chief executive officer at Lena Pope. "In 2019, DFW Restaurant Week had 162 total restaurant participants and raised a record $1 million for its charity partners – $289,070 of which came to Lena Pope. This year, we'd be fortunate to see a quarter of that."
"We hope our local residents will see this as an opportunity to give back and open their hearts and wallets to support these benevolent Tarrant County restaurants and our hundreds of families in-need. It's a win-win," said Elgin.
One virtual event going on during DFW Restaurant Week is joining the KRLD team for a "Virtual Ultimate Dining Experience.' After purchasing dinner at Fire Oak Grille in Weatherford, the meal/s will be delivered to your home, and Susy Solis, Mike Rogers and Dan Brounoff will dine with you virtually on Zoom. Mercury Chophouse Arlington also is offering a virtual dining experience. Your dinner will be delivered to your home, and then you can enjoy your meal with hosts Shan, RJ and Troy. Here are details on how to sign up.
If you are hungry for another way to help restaurant workers in Dallas-Fort Worth, check out the Southern Smoke's Emergency Relief Fund to help DFW Restaurant Employees here.