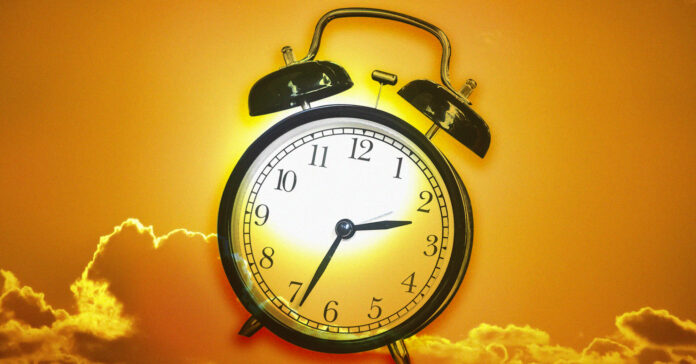 The Senate passed a measure making Daylight Saving Time permanent nationwide on Tuesday, according to Mashable.
The Sunshine Protection Act passed through the chamber unanimously, although both the House and Joe Biden still need to push the law through.
"You'll see it's an eclectic collection of members of the United States Senate in favor of what we've just done here in the Senate, and that's to pass a bill to make Daylight Savings Time permanent," said Sen. Marco Rubio, in remarks on the Senate floor. "Just this past weekend, we all went through that biannual ritual of changing the clock back and forth and the disruption that comes with it. And one has to ask themselves after a while why do we keep doing it?"
"If we can get this passed, we don't have to keep doing this stupidity anymore," added Rubio. If the measure clears Congress and is signed into law, it would mean no more falling back every year in the fall.
"The public safety improvements, economic benefits, and the wellbeing of the American people are all excellent and credible reasons to embrace year-long Daylight Saving Time," said Senator Cindy Hyde-Smith. "I believe the Sunshine Protection Act would give us an immediate and long-term boost after a terrible pandemic year and a very dark winter."
"I just think the extra hour at the end of the day consistently is better than having it dark when kids go to school and dark when kids get home," said Sen. Roy Blunt.
Officials hope the change will reduce motor accidents caused by driver fatigue, increase children's health and fitness, stimulate the economy, and decrease crime rates.