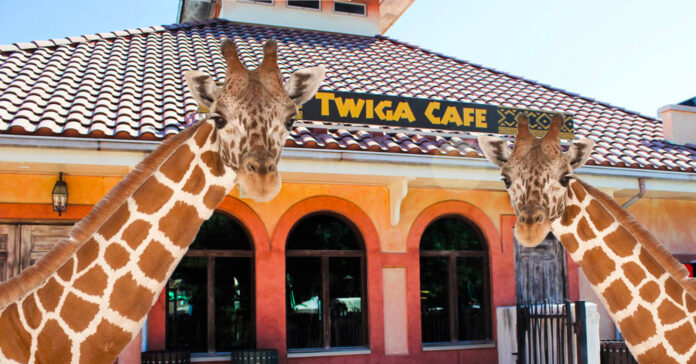 Ever wanted to grab a burger and some fries in the company of giraffes and rhinos? You can totally do so while at the Houston Zoo. There are several cafes and restaurants where you can enjoy your meal whilst getting to know these animals up close.
The Twiga Café is popular among visitors due to its amazing food and close proximity to the giraffe and hippo areas of the zoo. You will be able to choose from hamburgers, salad, pizza and different types of snacks, like trail mix, fries and fresh fruit.
The best place to eat is on the outside patio, where you can get the best look of the roaming animals as you dine. It is a perfect way to refuel energies after walking through the zoo's exhibits, and still be in contact with the animals.
The Twiga Café is located in the African Forest exhibit, between the Southern White Rhino and Masai Giraffe enclosures. It is open from 8 a.m. to 5 p.m. Monday through Saturday, and from 9 a.m. to 3 p.m. on Sundays. You can also check more information about dining in the Houston Zoo on their official website.