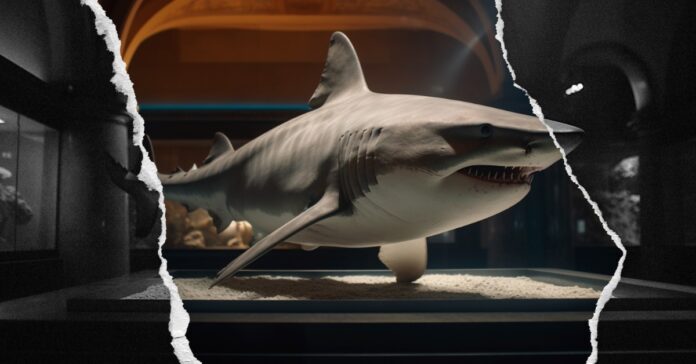 A new special exhibition is now open in the Houston Museum of Natural Science: "Sharks! The Meg, The Monsters & The Myths," which is focused on sharks, facts about them, and their lives.
This exhibit is an immersive experience where participants can learn more about sharks. The museum hopes to show the true face of these feared animals.
"Sharks are incredibly important to maintaining the health of the ocean and, therefore, the planet," said Nicole Temple, exhibit curator and the museum's vice president of education, to the Houston Chronicle. "The hope with this exhibit is that you learn something about this diverse group of animals and develop a greater appreciation for them on the whole."
The exhibit includes six galleries and 14 life-size shark models, including a 50-foot megalodon model with an open mouth. Also, participants will be able to interact and touch real harmless sharks, like bamboo and epaulette sharks. These are small species that usually grow under 1m (3.3 ft) long.
In this exhibit, people will also be able to play video games about sharks, answer trivias and take fossilized shark teeth home with them.

Also, the HMNS staff will provide facts about sharks, so the participants can have a deeper understanding of these animals and their relationship with humans.
Most people are afraid of sharks, but the truth is that shark attacks, and shark related fatalities are very rare. In fact, you're more likely to be killed by lightning or by a firework than by a shark. The probability of being killed by lightning is 1 in 79,746, while the probability of being killed by a shark is 1 in 4,332,817. In contrast, 100 million sharks are killed annually by humans.
With this exhibit, the museum hopes that more people can be aware of the dangers that we, as a species, represent to sharks and the importance of these animals in aquatic life.