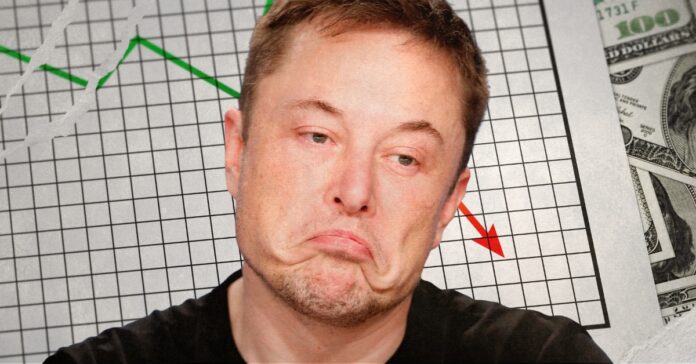 Everybody knows that Twitter is not the same since Elon Musk took over, it doesn't feel the same and the market knows it. Twitter is now worth a third of what Musk initially paid for it.
According to a report by Bloomberg, Fidelity Investments valued Twitter at 33 percent of what Musk paid for it. Initially, the billionaire paid $44 billion for the social platform, and with this new estimation, it would be worth around $14 billion.
Musk had said recently that Twitter was worth "around a half" of the $44 billion and told employees in an email that the company was an "inverse start-up".
Fidelity Investments is one of the firms that helped Musk to take over Twitter, and it is unclear how they arrived at this new valuation.
What is clear is that Twitter has struggled since Musk took over, with many advertisers leaving the platform. Musk has made a lot of changes in the social platform and some advertisers don't trust his behavior. The Wall Street Journal reported that, in December, Twitter's revenue fell about 40% percent.
To gain more money from Twitter, Musk implemented new features in the app. The first one is Twitter Blue, which allows users to post longer tweets and have a blue checkmark, which costs $8 dollars monthly, the problem is that far less than 1 percent of Twitter users have subscribed to Twitter Blue. Another feature is Subscriptions, which allows users to pay a user for exclusive content and tweets –  it has also failed.With this, it seems that Musk is falling apart, however, recently he was named the richest person in the world. Still this new title doesn't protect him from being one of the most hated people on Twitter.