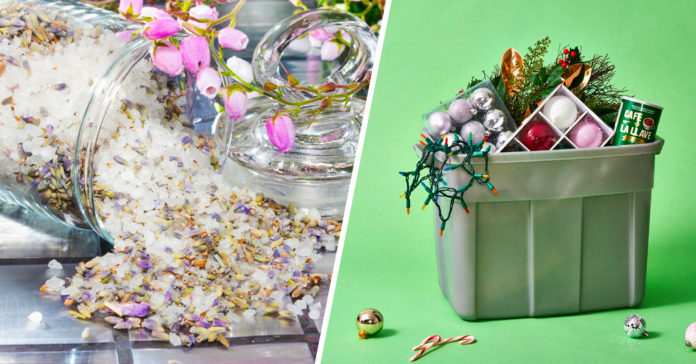 While spending more time at home during the pandemic, these life hacks might help you out or you may just have some fun trying them out.
Make your home smell festive with simmering your own holiday potpourri, just fill a saucepan with water, bring it to a boil and add Cinnamon sticks, apple peels, orange rinds and cloves, here's more ideas.
This holiday cut a toilet paper roll to hold together wrapping paper.
Next time you're in your kitchen, put vinegar in your coffee pot to clean out all the gunk. Here are tips on making your coffee taste better with cinnamon and coconut milk. Or make eggnog taste even better this holiday season.
Planning a holiday at-home brunch? You can always put pancake mix into a ketchup bottle or another container for a mess free process.
A muffin pan can become a perfect tray for condiments or when cookie decorating place the yummy candies in each muffin compartment.
Are you looking for something to hold your phone while you scroll Facebook or Instagram? Use your sunglasses as a smart phone stand.
Here are more lifehacks for your phone on how to muffle background noise, or kill some time with turning a basic phone cord into a spiral cord. Here are tips on how to block spam calls.
Store Christmas lights on a hanger because it is no fun to unwind a thousand lights left in a knot next year. Here are some tips for storing ornaments inside stuff you have around your home, like an egg carton or coffee tin.
Also, if you plan to clean out your wallet before the New Year, here is one thing to add. Place an incase of an emergency card in your wallet with your name and emergency phone numbers or health information. You can just write these details on an index card and cut it smaller to fit into your wallet. It could end up saving your life.