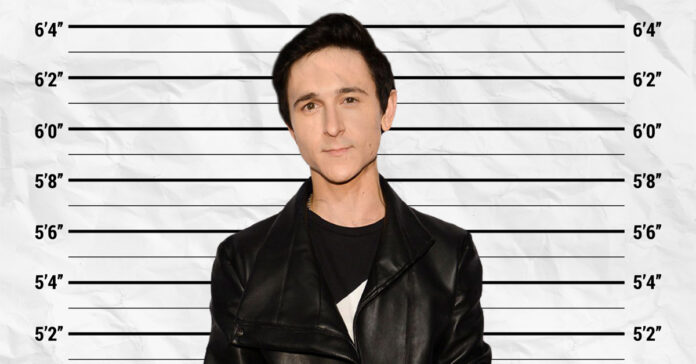 Hannah Montana actor Mitchel Musso, who used to play Oliver Oken on the show, was arrested in Texas on Saturday.
Apparently the 32-year-old actor was arrested after police officers received a report for a "disturbance at a hotel located in the 2600 Block of Lakefront Trail in Rockwall, TX."

Allegedly, Musso walked into the hotel, grabbed a bag of chips, and started eating them. When he was confronted to pay for the chips, police said that "he became verbally abusive" and left without paying.

Officers talked to Musso outside the hotel where he "demonstrated signs of intoxication." According to the Dallas Morning News, he was charged for public intoxication and theft with a total bail of $1,000, along with other charges. The bail for these other charges was about $1,080.
Musso was released on bond on Sunday, he also had multiple outstanding traffic warrants in the area.
In addition to Hannah Montana, Mussohad roles in other Disney series like Phineas & Ferb, Life Is Ruff and Pair of Kings, he also hosted the show PrankStars.Musso also dived into the music world, unveiling his debut album in 2009. Surprisingly, his single "Hey", debuted at the Billboard Hot 100 chart. He released a second album in 2010 and then again released his single "Drank" in 2022.