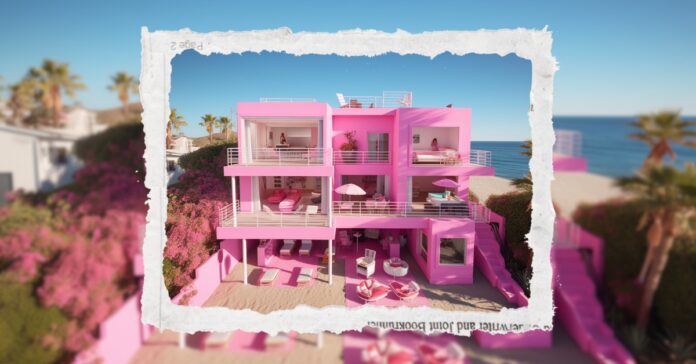 Barbie is out of town promoting her movie, so you can live your dream of becoming Barbie by staying a night in Barbie's Malibu DreamHouse – available on Airbnb.
As a part of the movie promotion, a mansion all painted in pink will be open to guests as a one-night stay Airbnb on July 21 and July 22, 2023, the days that the movie will be released in theaters. The stay is free and will be available for booking on July 17.
While Barbie is away, Ken took over the house and added some special touches to match his Kenergy. The mansion is a surfer sanctuary on the beach, all painted in pink with furniture that looks like toys. The promotional photos show pink everywhere, Ken and Barbie's wardrobes, rollerblades, a giant horse toy and a lot of cowboy stuff. The house also has a dance floor and an infinity pool.
As part of the celebration of the Barbie movie, and to honor girl's empowerment, Airbnb will make a one-time donation to Save the Children, an organization that supports children and education.
The Barbie movie will be in theaters on July 21, starring Margot Robbie as Barbie and Ryan Gosling as Ken.
Though the one-night stay in the mansion is free, it doesn't include transportation or Ken's six-pack.