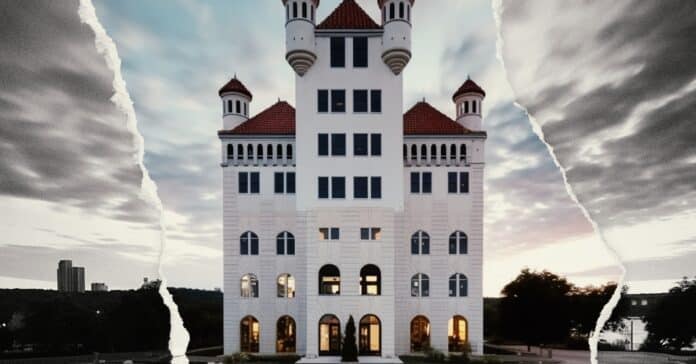 If you are looking for a new home near Waco and have a budget of %5.5 million, then we have the perfect option for you: an amazing fairytale castle that just has re-entered the housing market!
The Parsons Castle stands as an enchanting cliffside retreat spread across 11,500 square feet. Boasting 10 bedrooms, 15 bathrooms, and balconies adorning each of its five stories, this majestic abode offers an unrivaled sense of grandeur.
According to CultureMap Austin, the new price for this castle is an absolute deal, as it cost $6.5 million when it was listed for sale in 2021.
"With the price adjustment and with the time lapse in our market, we felt that [$5.5 million] was going to be a much more appealing price for the public and for what this venue has the possibilities of [accomplishing]," told Eric Hacker of Hacker Property Group to CultureMap
The castle was originally acquired by Stuart and Rebecca Parsons in 2005, and it began construction in 2009 and finished in 2017. Since then, it has served as a host for numerous weddings, reunions, and special events.
Hacker expects that the castle would continue as an event venue, but he also thinks there is the possibility for individual buyers.
"There could always be an individual who comes in and just falls in love with how special it is and find it appealing for themselves," he says. "But it's really highly accommodating for someone who sees it as an event venue that can hold large events and parties."