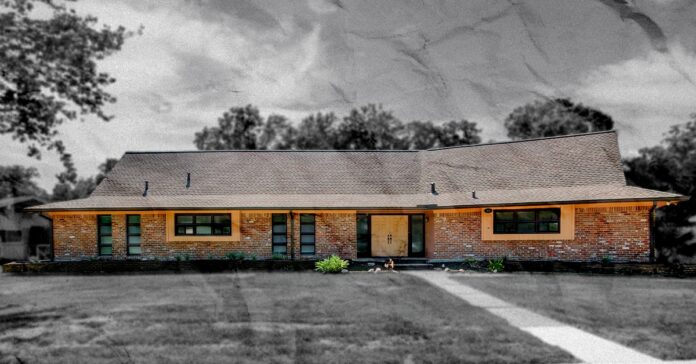 If you're looking for a new house in Texas, then you might consider buying Neil Armstrong's former home in El Lago for just $550,000!
The home is listed by Sotheby's International Realty, and is described as a "mid-century home located on a lot-and-a-half shines with unique architecture including original rock fireplace, staircase railing and nostalgic pink pool decking."
"This house has a lot of great history. This is actually the home that Neil Armstrong owned when he landed on the moon," the current homeowners told FOX 26 Houston.
Apparently, El Lago has also hosted other astronauts. "There were over 47 astronauts that lived in this community and he [Armstrong] was one of the first ones to actually build when NASA first moved here," Eric Shacklette, Listing Agent with The Loken Group told FOX 26.
In 1964, Armstrong and fellow astronaut Ed White bought three lots of land between them, built houses, and then they lived next to each other until White died during the Apollo I mission in 1967.
Melinda Sutherland and her husband lived in the house for 22 years, more than Armstrong lived on the property. Sutherland said she never met the astronaut, but a neighbor said that the media would come all the way to the windows.
The home is more than 2,800 square feet and it has 4 bedrooms, 2 full bathrooms plus one partial, and a three-car garage.