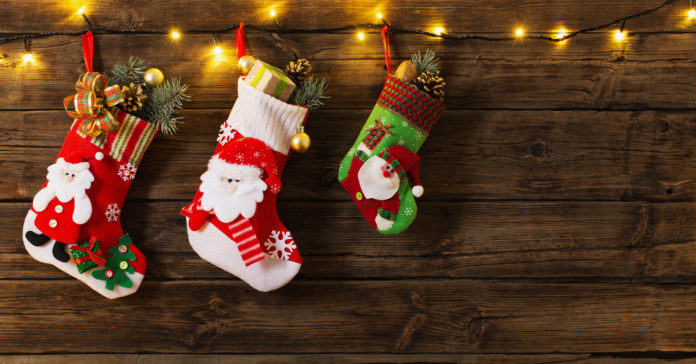 This year has been a whirlwind of emotions and stress, here are some fun ideas for some Texas themed gifts to bring a smile to your family this holiday season.
Candy
How about some traditional southern candy made the old fashion way? Add to the Christmas stocking of your loved ones a Klein Bros. candy treat made right here in Texas, maybe Texas Gourmet Peanut Brittle, or Cherry Sours.
Or an alternative to candy in their stocking could be some Fredericksburg Peach Jam made from an old German recipe, it's yummy!
Masks
What about a Texas Longhorns face mask? There's a sale going on for 65% off today. 
Here's another Texas mask that has an interesting pattern. Here are some personalized Texas masks.  
Put these masks in the stocking of your favorite Aggie.
Cufflinks
Place these Lone Star cufflinks in the stocking of your favorite Texan, or these Longhorn Steer cufflinks. There is a Seal of Texas Lapel Pin cufflinks at Neiman Marcus. 
Sparkle
How about a Texas Sterling Silver Charm In Turquoise? Or Maybe a cute cowboy boot charm.
This Whataburger french fries charm would be cute inside the stocking of your favorite foodie. 
These Sun Disk earrings from MODERN ARTIFACTS based in Houston caught our eye. The designer previously worked on archaeology digs, excavating in Houston's Historic Freedman's Town and also was a curator at the Houston Museum of Natural Science.
Emerging Bourne Jewelry & Design (located at Silver Street Studios in Houston) has some cute bracelets that would bring a smile.
A little bit of Texas to-go
How about a Texas scented candle, for your homesick college student.
Or a Texas flag pen.  Here's a Texas cosmetic bag perfect for traveling.  A Texas journal is a thoughtful gift.
Cheers
Here is a Texas bottle opener. Or a Taste of Texas Wine Opener.
Barware anyone? These pint glasses have a lot of Texas pride.  
Share a memory with a friend and this Texas shaped cup that would be fun to put in a Christmas stocking.