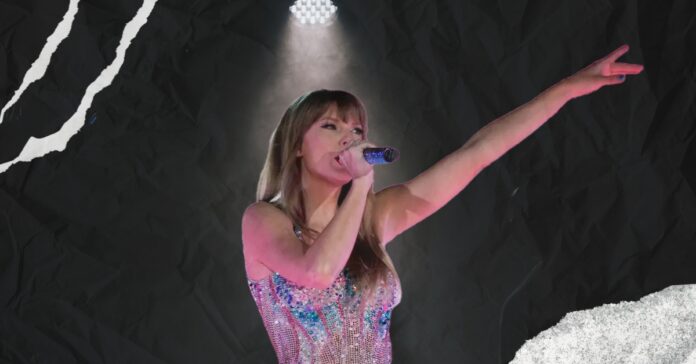 Taylor Swift is not just one of the most successful pop stars in the world, but she is also a very important contributor to democracy in the US, thanks to the 35k new voters registered on Vote.org.
Vote.org said that, after Swift posted a story on Instagram encouraging her fans to register in the nonprofit and nonpartisan get-out-the-vote platform, 35,252 people registered to vote using the platform on the National Voter Registration Day last Tuesday.
"During the day on Tuesday we saw a 1,226% jump in participation the hour after Taylor Swift posted. Our site was averaging 13,000 users every 30 minutes — a number that Taylor Swift would be proud of," Vote.org CEO Andrea Hailey said.
"I've been so lucky to see so many of you guys at my US shows recently. I've heard you raise your voices, and I know how powerful they are. Make sure you're ready to use them in our elections this year!" Swift wrote on an Instagram story on Tuesday, linking to Vote.org's platform.
This isn't the first time Swift has urged her fans to vote. She recently encouraged her fans in Nashville to hit the polls in July, adding that she already voted on Instagram "We have the opportunity to choose those who will represent us for the next four years."
Vote.org said that this was its biggest National Voter Registration Day since 2022. Hailey highlighted the importance of the platform. "Several states have elections in November of this year and many other states will have primaries in the first few months of 2024. That's why this National Voter Registration Day is so important: we're at the starting line of the next presidential election."You can register on the website and it takes less than 2 minutes.