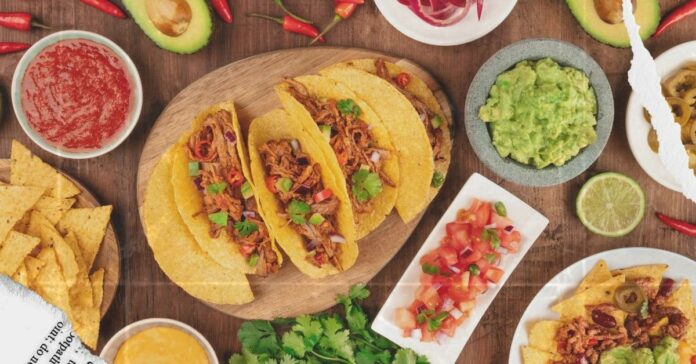 Two Texas chefs were selected in Food & Wine's list of Best New Chefs in 2023. Both Edgar Rico and Emmanuel Chavez focus on the importance of maize and put "the story and flavors of heirloom corn at the center of their menus."
Edgar Rico has been acclaimed for his casual approach to great food, he won a Best New Restaurant from Food & Wine and a James Beard Award for Emerging Chef 2022. In 2019 he opened his taco restaurant in Austin, Nixta Taqueria.
Rico got the idea of using fresh tortillas when he tried them on a corn farm outside Uruapan, Mexico. "Without tortillas, there is no Nixta," Rico said. Nixta earns its name from the nixtamalization process, a traditional maize preparation. Rico's team uses nixtamalize corn from Oaxaca.
Nixta serves dishes like enchilada potosina taco –from Rico's family's hometown in San Luis Potosí, Mexico–, the duck carnitas taco and beet tartare tostada. The restaurant also makes its own fermented hot sauces and Rico says they have been working on tepache and fermented masa beverages.
While Rico focuses more on tacos, for Emmanuel Chavez, everything is maize. He nixtamalizes 80 pounds of masa a week at Tatemó in Houston and uses them in every single dish.
Tatemó's menu is focused on traditional maize preparation but is totally a Texas restaurant. "We're not a Mexican restaurant. We're a Houston restaurant," Chavez said.

"Everything we source, as far as produce, is from within the city. Other than caviar and kampachi from California, it's Texas produce. It's a Texas restaurant inspired by maize. It's maize driven. That's how we like to identify ourselves."
Chavez's restaurant serves dishes such as pancakes, kampachi ceviche with sweet corn milk, enmoladas with blackened tortillas and lissome tortillas, and buñuelos with a scoop of masa ice cream.
The 10-spot list of Food & Wine selected chefs that were innovating in not just the "how" to run a restaurant, but also the "why". These Texas chefs are passionate about food and they're certainly communicating this passion to their diners.