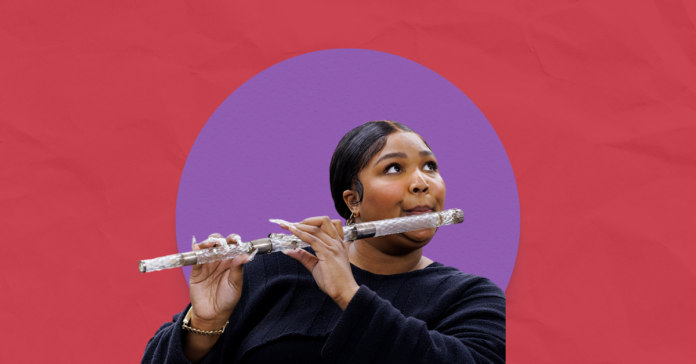 Pop superstar and Houston-born Lizzo went last Wednesday to Washington D.C and visited the Library of Congress. There, Lizzo played some of the historic flutes, like the original Sousa piccolo and President Madison's crystal flute. But apart from these instruments, the Library of Congress is full of weird artifacts that you probably didn't know existed.
Here are 9 of them:
First known book printed in America: The Whole booke of Psalmes faithfully translated into English metre is North America's first known printed book; it was created in the Massachusetts Bay Colony in 1640, 20 years after the Mayflower landed).
Thomas Jefferson's vanilla ice cream recipe: The Library of Congress contains the largest collection of Thomas Jefferson documents in the world – more than 27,000 items that showcase his skills as a diplomat, politician, writer, scientist, architect, and historian. But this favorite Founding Father was also a dessert maker, his highly detailed recipe for vanilla ice cream lives here.
The contents of Abe Lincoln's pockets when he died: When Lincoln was assassinated in Ford's Theater in Washington, D.C., on April 14, 1865, his pockets were full of everyday items, and the Library of Congress stores them to this day.
Locks of famous people's hair: These locks have lost their luster, but the Library of Congress does have samples of hair from famous people, including Thomas Jefferson, Walt Whitman, and James Madison.
The first known document with the name "America": Created by cartographer Martin Waldseemüller in 1507 CE and acquired by the Library of Congress in 2003.
A sneeze caught on film: This print captures an employee of Thomas Edison sneezing–and reflects the motion-sequence experiments of Edison and others to do "for the eye what the phonograph does for the ear."
Uncle Sam poster: This poster was originally published on July 6, 1916. It quickly became an icon; more than four million copies were printed between 1917 and 1918, and it was used in World War II.