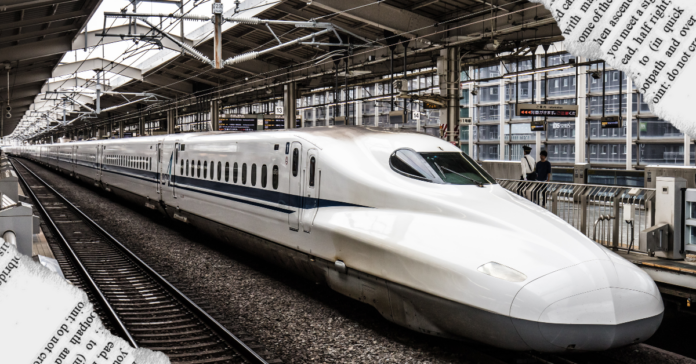 Hope is not dead yet. Dallas and Houston could get a speed train to make travel between cities easier.
On Wednesday, Amtrak and Texas Central Partners, the organization that's responsible for building the train, announced in a joint statement that companies are seeking opportunities to advance planning and analysis to potentially build a 205-mhp- high-speed rail between Dallas and Houston.
"If we are going to add more high-speed rail to this country, the Dallas to Houston Corridor is a compelling proposition and offers great potential," said Andy Byford, the senior vice president of Amtrak's high-speed rail development program. "We believe many of the country's biggest and fastest-growing metropolitan areas, like Houston and Dallas, deserve more high-quality, high-speed, intercity rail service."
In the new release, the companies said that they have submitted applications for several federal grant programs to fund additional analysis and design work. This had previously been funded through private investments since the plan to build the high-speed rail was formulated a decade ago.
The companies are seeking funding for this project from the Consolidated Rail Infrastructure Safety and Improvements grant program, the Corridor Identification and Development program and the Federal-State Partnership for Intercity Passenger Rail grant program, among others.
"This high-speed train, using advanced, proven Shinkansen technology (from Japan), has the opportunity to revolutionize rail travel in the southern U.S., and we believe Amtrak could be the perfect partner to help us achieve that," said Michael Bui, Texas Central CEO in the news release. "We appreciate Amtrak's continued collaboration and look forward to continuing to explore how we can partner in the development of this important project."
The project had been stalled last year due to land acquisitions along the proposed railway that had been slowed down and Carlos Aguilar, the previous CEO of Texas Central had resigned.
The design for the rail line got significant pushback from rural landowners along the proposed route. However, last June, a Texas Supreme Court ruling gave Texas Central the legal authority to acquire land through eminent domain, offering hope to continue the project.
If the speed rail gets constructed it would create thousands of jobs and benefit the environment as well.
"The project is estimated to reduce greenhouse gas emissions by over 100,000 tons per year, saving 65 million gallons of fuel while removing 12,500 cars per day from I-45," the statement said.
The planned station in Houston for the train is at the U.S. 290, Loop 610 and Interstate 10, where the former Northwest Mall was located.
The news release included endorsements from Houston Mayor Sylvester Turner and Dallas Mayor Eric Johnson."The collaboration between Texas Central and Amtrak is an important milestone for the City of Houston and this project," said Turner in the statement. "Our city is committed to advancing transportation initiatives that support economic growth and enhance quality of life for our residents. The potential partnership of these two companies will accelerate the planning and analysis necessary for the successful implementation of a modern, efficient, and environmentally sustainable rail system connecting Houston and Dallas. I commend all parties involved for their dedication to this transformative project."