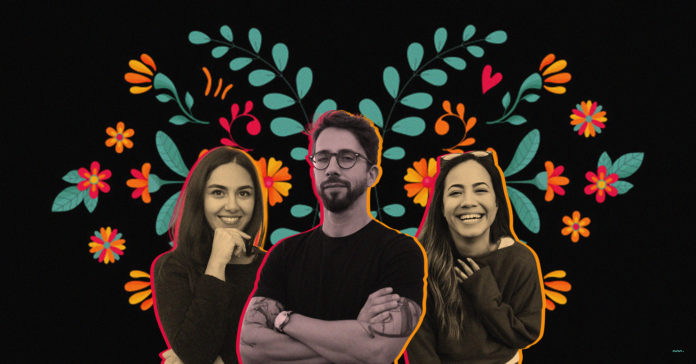 Sept. 15 to Oct. 15 is Hispanic Heritage Month. It's a time for Texas, which is home to more than 11.5 million Hispanics, and the rest of the nation to celebrate and honor the cultures and contributions of Hispanic and Latinx Americans.
Hispanic Heritage Month was started by President Lyndon Johnson in 1968. It was just a week-long observance back then. President Ronald Reagan extended it to a full month in 1988.
Here are a handful of ways for Texans to celebrate this year.
The University of Texas at Dallas is hosting a virtual Latinx game night on Wednesday. You can choose to play Loteria or enjoy a trivia contest. RSVP here.
In San Antonio, the Guadalupe Cultural Arts Center is coordinating several events. The center has partnered with AARP Texas for a month-long series of online dance classes. 
The Guadalupe Dance Company and Mariachi Azteca de América will present dances and songs from diverse regions across Mexico via their "Viva Mi Cultura" video to be broadcast from 6 to 8 p.m. Oct. 3 on TVSA, the city of San Antonio's Department of Arts & Culture website, YouTube channel and Facebook page.
Also on Oct. 3, but earlier in the day, at 9 a.m., there will be a symposium hosted by the Esperanza Peace & Justice Center, Westside Preservation Alliance, and GCAC. It will be live-streamed via Facebook: www.facebook.com/esperanzacenter
and via YouTube: www.youtube.com/esperanzacenter
"Although COVID-19 has affected the way the Guadalupe usually presents its artistic programming, we are proud of the many innovative ways our staff and overall community is keeping our culture and traditions alive," Anai Ramirez, GCAC communications manager said.
"Our Guadalupe Academy Music and Dance Classes are still ongoing, and our dedicated students and instructors are preparing for Día de los Muertos and Christmas virtual presentations, so our shared energy and enthusiasm is still very much alive," Ramirez added.
The University of Texas at San Antonio has plenty of virtual events happening with different themes, including a speaker series and panels. One that stood out is the Virtual National Latinas in Leadership Breakfast: The Rise, Power and Influence of Latina Leaders.
At Texas A&M University, the Hispanic President's Council is hosting an outdoor mariachi concert on Oct. 1 with Aggieland Mariachi. Also, if you feel like Zooming to celebrate, there are many virtual conversations happening about various issues such as Latinos and the law, the Afro Latinx experience, Latinx Voting featuring Claudia Rodriguez, and a cooking class, too!
Got kids? There are several ways to involve them.
Some school districts in Texas will be celebrating and working assignments about Hispanic heritage into the classroom curriculum. Austin ISD is even hosting a virtual talent show for National Hispanic Heritage Month.
If you would rather your kids read about Hispanic heritage, these books by Hispanic authors are available through MackinVIA.  
"Turning Pages," a book by Sonia Sotomayor, the first Hispanic person and one of four women ever on the Supreme Court, is a great choice for younger kids.
For kid-friendly TV and movie options, check out "Maya & Miguel" or "Coco."