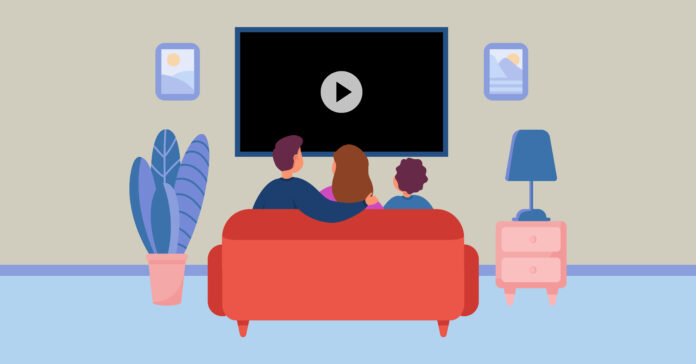 If you are anything like us at RA News then Thanksgiving is all about spending time with "the family," also known as: our pets and the couch. After a coma-inducing Thanksgiving meal, there is nothing better than slumming it down on the couch with a good TV show or movie to disconnect and relax. After all, isn't that what the holidays are for?

So, here at RA News, we have a few recommendations of what to watch so that you and your family can chill. All of these are new releases.

Netflix

– Dead to Me – Season 3

– The Crown – Season 5
For years we have been following the royal family in the award-winning series "The Crown," this new season takes place in a new decade, where the royal family is facing their biggest challenge yet proving their continued relevance in '90s Britain, and dealing with the madness generated around the failed marriage of Charles and Diana.
– Wednesday – New Series
Wednesday, a new haunting series directed by Tim Burton, stars Jenna Ortega in the title role, alongside Catherine Zeta-Jones, Luis Guzman, Gwendoline Christie, Christina Ricci, and more.

The series is a supernaturally infused mystery that follows Wednesday Addams' years as a student at Nevermore Academy.

HBO Max  

– The White Lotus – Season 2
The White Lotus Season 2 also follows a group of wealthy families enjoying a vacation getaway at a stellar resort, and then.. tragedy strikes.

Even though most of the cast is new, Emmy winner Jennifer Coolidge will continue in her role as Tanya McQuoid in this chapter.

– Rick and Morty – Season 5 
The beloved sci-fi animation is back with ten more episodes! Last time viewers saw Rick and Morty, Rick had managed to fix the portal gun after it broke at the end of season 5. The adventures continue as we follow the duo through time and space in what Adult Swim teased to be a 'mind-expanding' season.

Disney +
– Elton John Live: Farewell from Dodger Stadium
Disney + streamed live one of Elton John's last shows. "Farewell from Dodger Stadium" is part of the legendary musician's last American tour and Disney promises it is something you won't want to miss.

– Disenchanted
Disenchanted is the sequel to the Academy Award-nominated "Enchanted," which follows Princess Giselle (Amy Adams) after she is banished from her kingdom by her lover's evil stepmother.
In Disenchanted, ten years have passed since Giselle and Robert wed, but Giselle has grown disillusioned with life in the city. Hence, they move their growing family to the sleepy suburban community of Monroeville in search of a more fairy-tale life.