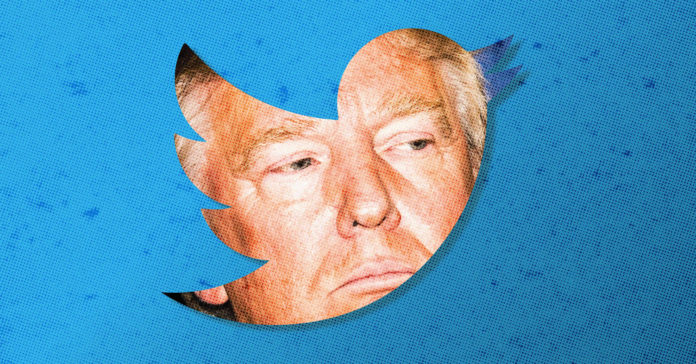 U.S. Sen. Ted Cruz's (R-Houston) call for a criminal investigation of Twitter and the social media platform's recent tangles with President Donald Trump have launched a discussion about censorship and accountability from our elected officials.
Social media outlets have increasingly become a vital resource for news about so many things happening in the world right now, protests and pandemic updates among them. 2020 is also a presidential election year, so in addition to current events, social media is also ramping up again as a platform for candidates to campaign and get their message across.
But Twitter and other social media platforms may be heading down a difficult-to-navigate path. Twitter, specifically, with recent news of the social media site popping up in a potential criminal investigation with Iran and U.S. sanctions and tifs with the president over fact-checking measures.
These two recent incidents have brought to light an important question about journalism, transparency, and censorship in a new age of social media: who is responsible for making sure information on the internet — especially from public leaders — is accurate?
And what happens when inaccurate or dangerous information is spread via social media? Where it was previously primarily the role of the news media to hold officials accountable, social media has stepped up in this role.
Cruz's call for a criminal investigation of Twitter came in a letter to Attorney General William Barr and Treasury Secretary Steven Mnuchin last week. The senator had previously written to Twitter, accusing the site of violating the International Emergency Economic Powers Act by allowing Iranian leaders to have accounts. Twitter said it's in the public health interest to let them have accounts.
In the letter, Cruz escalated the issue and claims the officials have used their accounts to "post anti-American disinformation and conspiracy theories, not authoritative health information," about COVID-19.
The letter came almost simultaneously with a presidential executive order on preventing online censorship from the White House, following Twitter fact-checking Trump on a tweet about mail-in ballots. Since the executive order, Twitter has also hidden one of Trump's tweets "for "glorifying violence," about the Minneapolis protests, where he said, "when the shooting starts, the looting starts." 
When it comes to political campaigns, the practice of using social media to reach voters with a persuasive message isn't exactly new. But as some have argued that one of Trump's most important tools in his ability to win the presidential election was his use of social media — and Twitter is certainly one of his most favored outlets since — social media as an expression of free speech is essential to fair elections.
"In the political world, for a lot of voters — especially a Trump voter — censorship is really frowned upon," said Jacquie Baly, director at Gov. Greg Abbott's University Research Board and professor in public policy, public administration and urban politics at the University of Houston. "Trump has made it clear that he feels he doesn't get fair coverage from the media, and so social media is his only way to get his real message across. So in that context, censorship, freedom of speech, direct access to elected officials, transparency — a loss to any of those would be really problematic."
In distributing information, like vital health updates or showing solidarity, social media is also an important tool for all kinds of leaders, not just the president.
"Social media has had a huge impact on the way leaders campaign and communicate. In the last decade, (President Barack) Obama was probably the first to use social media to enhance his own political platform, but Trump has taken it to a new level," Baly said. "It really has changed in the way we see leaders and elected officials carry a message, all over social media and especially Twitter. Even during riots in Houston this weekend, police officials used Twitter as their first format to send out important protest information. It can reach millions in just a couple of characters."
In addition to Trump, Twitter has begun fact-checking other public figures and users lately, adding flagged labels to hundreds of tweets in an effort to keep misinformation about the pandemic and protests and related racial incidents happening across the country from spreading like wildfire.
In response to being fact-checked, Trump has called Twitter "an editor with a viewpoint," while Twitter insists they are just trying to uphold their user guidelines and proactively make the site a more accurate source of information.
But not all social media practices are equal: at Facebook, Mark Zuckerburg has defended his decision not to fact-check Trump, prompting hundreds of Facebook employees to stage "virtual walkouts" Monday in protest.
Facebook's stance has always been to stay out of censorship issues.
"Our approach is grounded in Facebook's fundamental belief in free expression, respect for the democratic process, and the belief that, in mature democracies with a free press, political speech is already arguably the most scrutinized speech there is," Katie Harbath, Facebook's public-policy director for global elections, wrote to Joe Biden presidential campaign in October last year about a potentially libelous campaign video. "Thus, when a politician speaks or makes an ad, we do not send it to third-party fact-checkers."
For journalists, public officials, and even social media consumers, Baly says there's a responsibility for accountability on any side, especially as social media will continue to play a major role in the distribution and reporting of news and political messaging.
"When something is said — or tweeted — the context is important. When you're a public figure, people might take you verbatim. You can't always be flippant or make offhanded comments, and tone won't always be understood," she said. "If you're using social media as a news source, consider all sides, too."