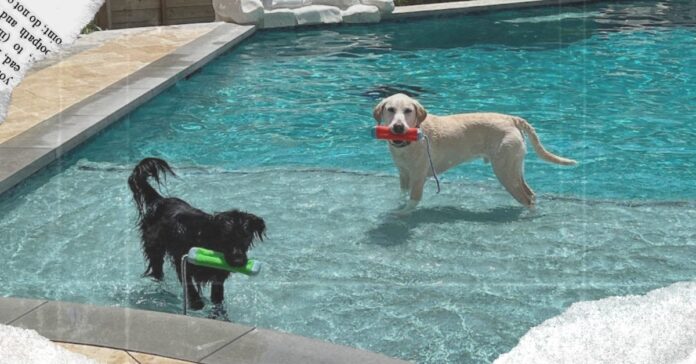 Maybe this is one of the best days of the year, because it is National Dog Day, celebrated every August 26th.
There are a lot of ways to celebrate this day and spend time with your dog, but one of the coolest ways to make your dog happy is to take it to a pool! With the extreme heat in Texas, you can host Puppy Pool Parties at private pools thanks to Swimply, the Airbnb for pools.
In the Swimply website or in the App, you can search for a dog friendly pool, and you can gather more friends with their dogs to host an amazing puppy pool party. This is a great way to play with your dogs and to give them a break of the rising temperatures outside.
Some of the Dog-friendly pools in Austin area are: Hawaii at Home, Dog Friendly Pool, Pfun pool in Pflugerville!, Designers modern farmhouse pool and spa, Rum Runner Estate, Beautiful Sanctuary Off South Lamar, Sprinkle's Splash Pad, or many others, you have plenty of options to choose from.
Swimply connects owners of underutilized swimming pools with people seeking to have fun or gather in a pool. You can rent pools but also tennis, basketball or pickleball private courts and yards to gather with your friends.
National Dog Day was first celebrated in 2004, to have a special day to thank our furry friends and to raise awareness for those who are in need of adoption or are in shelters.