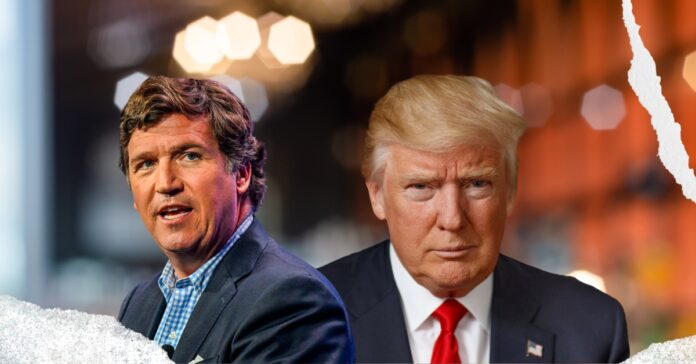 On Wednesday, the interview with former President Dondald Trump with Tucker Carlson was aired on X. The interview received a lot of "views" on the platform, Trump even said,"Looks like the Tucker Carlson interview will end up with an "over 100 Million" number. Wow!", but did more than a third of the U.S. population really watch the 46-minute-long interview? Probably not.
At the time this article was written, the interview had 255.2 million views, but this number is misleading. The number of views in X doesn't refer to the actual number of people who saw the interview, it only refers to the number of times someone saw the post. Even if you were scrolling down and the post appeared against your will because someone you follow retweeted it, or because you were stalking someone and the video was retweeted on their profile, X counts those interactions as views.
In addition, the number of real interactions of the post is really small compared to the number of views, at the time this article was written the tweet had 789.5 K likes and 220K retweets. In comparison, Trump's mugshot has received 1.2 million likes and 382 retweets, with only 161 million views in less than 24 hours – a real hit tweet.
Ironically, he posted on Truth social, his social media platform: "they [Fox News] purposely show the absolutely worst pictures of me, especially the big 'orange' one with my chin pulled way back." Trump cried about how the media has let him down. Meanwhile he posted his mugshot, which isn't exactly his best picture either.
Donald Trump is always saying that he has more views or supporters then he actually has or that he is prettier than he actually is.