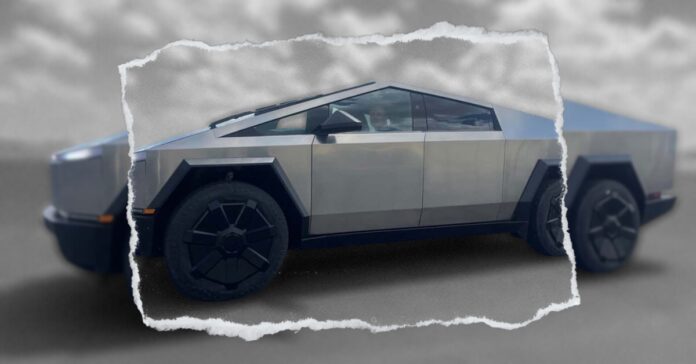 The Cybertruck is finally safe to drive, as Elon Musk posted a photo on X/Twitter of him inside a Cybertruck on Wednesday at Texas' Giga factory in Austin. "Just drove the production candidate Cybertruck at Tesla Giga Texas," he tweeted.
As Musk said in the tweet, this is not the final version of the EV, but a "production candidate." This means it is a version that could be elected as the final model to be mass produced by the company.
In the picture, if you do a close up, you can see a smiling Elon Musk inside the vehicle looking at the camera.
In July, the company tweeted a picture of the first Cybertruck made in the Giga factory at Texas. This vehicle looked like it had an imperfection in one of its doors.

Apparently, Musk also noted the error and urged his employees to improve the quality of the vehicle.
A leaked email was published on Cybertruck Owners Club that Musk sent to his employees:
"Due to the nature of Cybertruck, which is made of bright metal with mostly straight edges, any dimensional variation shows up like a sore thumb.​
All parts for this vehicle, whether internal or from suppliers, need to be designed and built to sub 10 micron accuracy.​
That means all part dimensions need to be to the third decimal place in millimeters and tolerances need to be specified in single digit microns. If LEGO and soda cans, which are very low cost, can do this, so can we.​
Precision predicates perfectionism.​
Elon​"
In April, Tesla announced it would probably have a Cybertruck delivery event in the third quarter of the year, but this seems unlikely, as the company hasn't begun mass production of the vehicle.