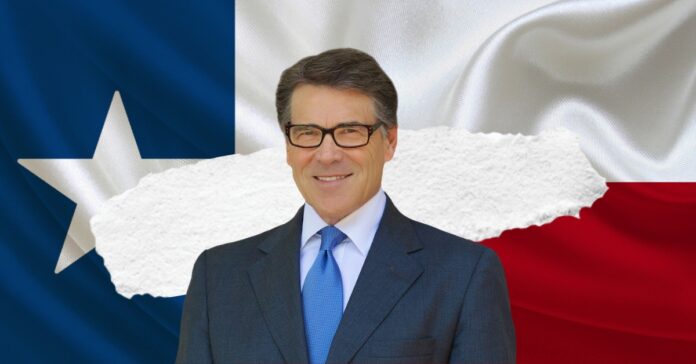 Former Texas Governor Rick Perry has taken a stand on the impeachment proceedings against the state's Attorney General, Ken Paxton. He published an article in the Wall Street Journal defending House Republicans and calling for a full and open trial in the Texas Senate.

"Shame on those Republicans working to delegitimize the impeachment process," Perry wrote in his op-ed called "Ken Paxton and the Texas Constitution."
The former Governor underscores the importance of respecting the rule of law and the processes outlined in the Texas Constitution. He expresses his concern about the coordinated efforts by some Republicans to delegitimize the impeachment proceedings against Paxton and raises a fundamental question: Do we trust the processes established in our constitution?

The op-ed is directed at Paxton's allies who have been urging state senators to immediately dismiss the charges when Paxton's upcoming impeachment trial begins on September 5.
Drawing from his personal experience of being wrongly indicted, Perry acknowledges that legal processes can be abused. However, he argues that the impeachment of Paxton is not one of those instances. Perry highlights that a majority of House Republicans voted in favor of impeaching Paxton, demonstrating their commitment to upholding the Constitution and ensuring a full investigation and trial.

"They followed their oath to uphold the Constitution, and that alone warrants careful consideration by the Senate. We should be praising, not vilifying, them for taking their responsibilities seriously," Perry wrote.

Perry, who held the position of governor from 2000 to 2015, faced indictment in 2014 in connection with an abuse-of-power allegation. However, the Texas Criminal Court of Appeals ultimately dismissed the case.

Perry is one of the most prominent Republicans yet to defend the process, his stance contrasts with that of Tony Buzbee, Paxton's attorney, who previously defended Perry during his own abuse-of-power case.

Buzbee is a longtime Perry supporter who has contributed to political campaigns and served as his debate coach during his failed presidential run in 2012. He still maintains a close relationship with Perry, who even served as the best man at Buzbee's wedding two years ago, according to The Houston Chronicle.