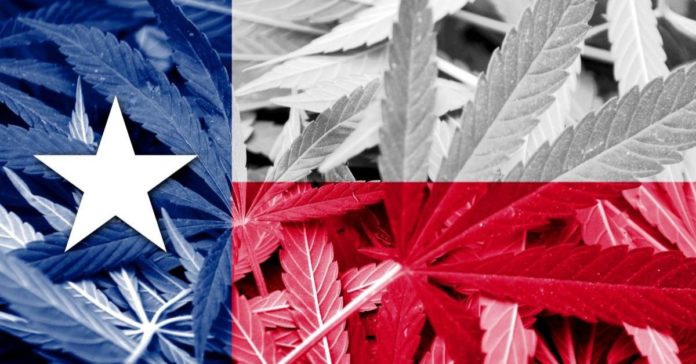 In a move to legalize hemp that policymakers supported, it appears that the prosecution of marijuana cases was effectively dissolved in some of Texas' most populous counties. Now, law enforcement officials contend they are stuck between upholding the law and using up resources they simply don't have.

Here's why.
The Texas Hemp Farming Act, laid in statute as House Bill 1325, allows legal pathways for hemp farmers throughout the state to continue business as usual. However, the bill threw a giant monkey wrench into local district attorneys' daily protocols by making it more difficult and costly to prosecute people arrested for small amounts of marijuana. The bill language changed the legal definition of marijuana from "cannabis" to cannabis containing more than 0.3% tetrahydrocannabinol (THC), which is the ingredient with psychoactive effects and produces a high.

So while law enforcement lacks the needed tools and resources to determine the difference between hemp or CBD and marijuana, the top leaders in Texas—Gov. Greg Abbott, Lt. Gov. Dan Patrick, House Speaker Dennis Bonnen, and Texas Attorney General Ken Paxton—state that HB 1325 does not make marijuana legal, and urged attorneys and law enforcement to continue prosecuting as usual with the help of circumstantial evidence.

A caveat.
With this minute change comes great responsibility, which was something lawmakers may have known about but failed to pursue. In a report by the House Research Organization, the analysis of HB 1325 warned elected officials about the possibility that crime lab testing would increase following the passage of the bill. This is key to the plight of local law enforcement: More testing means more resources, requiring staff, time, and most importantly, money.

Why should taxpayers care?
Some testing equipment can cost up to $500,000 per machine, and with over 20 labs to cover the state caseload, that cost will add up quickly. Although the Legislature is giving around $50 million to the Department of Public Safety (DPS) crime labs in the next biennium, this will not cover necessary testing resources needed to distinguish between hemp and marijuana, to fully prosecute the overflow of cases. Instead, many district attorneys state they will either halt or dismiss completely the small cases currently on their dockets, making the laws regarding marijuana practically unenforceable.

Peter Stout, Houston Forensic Science Center president, says to keep in mind that adding a major caseload of possible marijuana offenses to an already backlogged crime lab system will still require additional staffing and equipment resources. "The challenge that we're going to have is we're talking tens of thousands, if not hundreds of thousands, of tests across the state," he told the Texas Tribune. "We probably don't have enough equipment."

It's now up to local lawmakers to come up with a definitive plan to continue prosecution of these low-level offenses, instead of relying on the hazy implementation standards from the law and actually putting it into practice.