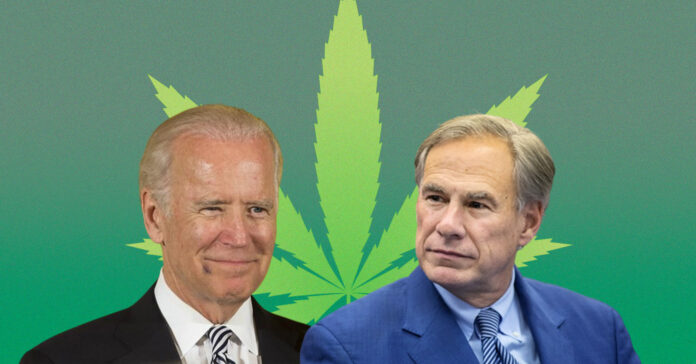 The survey, conducted by the University of Texas at Tyler, found that 84 percent of Texans support cannabis legalization at a medicinal capacity, while 60 percent would push for recreational use.
The issue appears to be largely nonpartisan.
Ninety-one percent of Democrats, 74 percent of Republicans, and 85 percent of independents indicated support for medicinal cannabis use.
As for recreational use, 76 percent of Democrats, 42 percent of Republicans, and 64 percent of independents indicated support for the change in policy.
The same pool of individuals was prompted for their opinions on other political issues and elected officials.
Approval ratings for Gov. Greg Abbott (R) and Lt. Gov. Dan Patrick (R) were 46 percent and 40 percent, respectively.
Texas senators scored similarly low. John Cornyn polled at 33 percent, while Ted Cruz managed to reach 44 percent approval.
"Polling continues to show that Texans want a change to the status quo," Jax James, executive director for Texas NORML, told Marijuana Moment. "Bipartisan support for robust medical access and a regulated adult-use market is overwhelming. It is time for legislators to do the work of implementing the voters' wishes in the 2023 legislative session."
Cities like Austin and Dallas have already taken steps to reduce arrests for cannabis-related offenses.
However, there is still no statewide citizen-led initiative to put marijuana decriminalization or legalization on the Texas ballot.