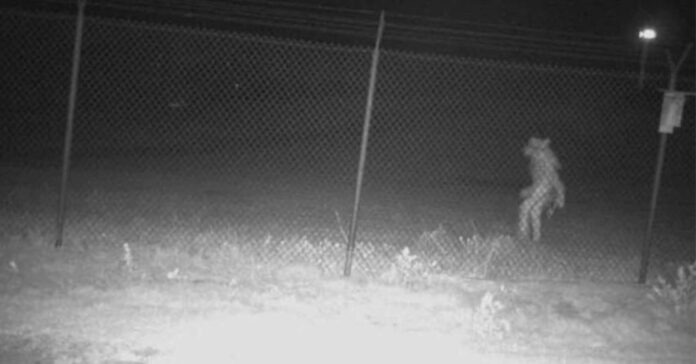 It was 1:25 in the morning when a furry silhouette slowly walked near a fence in the Zoo of Amarillo. The camera caught the moment and now authorities are wondering what is that thing that loitered the zoo area.
There were no signs of vandalism, and no animals or people were hurt by this presence. According to the website KWTX,
City officials of Amarillo encouraged people to solve the mystery, in their website City of Amarillo they posted "Was it a person with a strange hat who likes to walk at night? A large coyote on its hind legs? A Chupacabra? It is a mystery – for Amarillo to help solve."
They are receiving ideas at their e-mail publiccommunications@amarillo.gov, Michael Kashuba, Amarillo's director of parks and recreation, said that they want Amarillo locals to have fun submitting their ideas and getting involved in the search for answers.