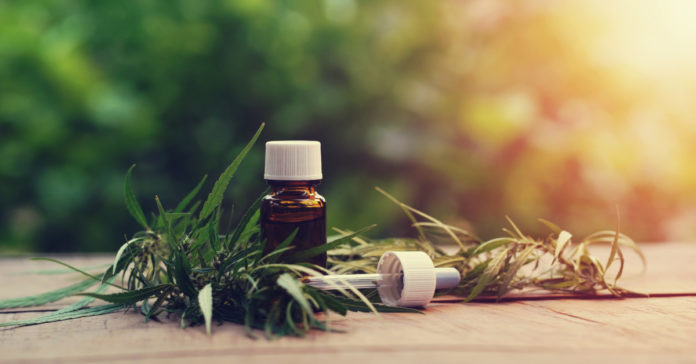 Texas CBD oil is at the height of its popularity. However, Montgomery County prosecutors will still go after people for possession of illegal narcotics.
Montgomery County District Attorney Brett Ligon said that although Texas legalized hemp products, it didn't make arresting people for suspicion of possession of marijuana illegal.
Ligon's stance puts the county in a legal gray area. In June, Gov. Greg Abbott signed two bills into law pertaining to medical marijuana and hemp.
HB 3703 allows physicians to prescribe medical marijuana for illnesses such as terminal cancer and autism.
Previously the law only allowed the use of marijuana for controlling severe epilepsy, as the law previously said.
House Bill 1325 legalized the production of hemp with a THC concentration of less than 0.3%. Texas' law didn't take into account the small number of laboratories able to determine the difference between hemp and marijuana, according to news reports.
The lack of enforcement capacity led several district attorneys across Texas to decide not to pursue new misdemeanor marijuana cases and dismiss existing cases.
Brett Ligon, Montgomery County District Attorney, said he won't let the small number of qualified labs stop him from enforcing the law.
The lack of laboratory capacity doesn't "justify prosecutors' abdication of their responsibility to enforce the criminal laws of Texas," Ligon said. 
He spoke to the Montgomery County Commissioners' Court on July 9 and said his office "will continue to accept and file appropriate criminal charges."
Texas CBD oil prosecutions
"This office will not use the anticipated problems in implementing the new legislation as a pretext to achieve the policy goal of ending prosecution of marijuana cases," Ligon added.
He also said that Texas' CBD laws don't preclude law enforcement officers from making arrests.
"If an officer can articulate that it is marijuana … there was nothing in the law that said you could not arrest," Ligon said.
"The law didn't change. Now, did it become more factually difficult to distinguish? Well, of course, it did."
The Montgomery County District Attorney's Office will continue to accept and file appropriate criminal charges, according to Ligon.
He added that his office "will continue to dispose of marijuana cases utilizing appropriate plea bargains and pretrial diversion programs."
Part of the way that the Montgomery County District Attorney's Office is continuing to prosecute marijuana cases is through a specially designated fund.
On July 9, the Montgomery County Commissioners Court set aside $20,000 for THC testing.
One-half of the funds came from Ligon's forfeiture budget. The other $10,000 from the court's contingency funds. The tests cost $90 each and require a $100 certification, according to Ligon.
If the test finds an illegal amount of THC the testing costs can be recovered through the court system.Ligon's decision to continue prosecuting marijuana cases comes as Texas CBD oil retailers are expanding throughout Montgomery County.