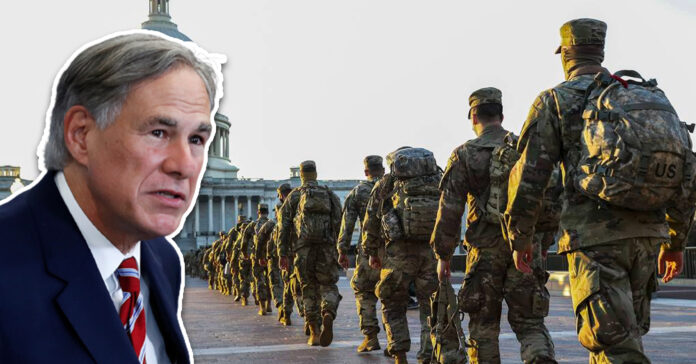 The battle of the National Guard doesn't rest. On Tuesday, Gov. Greg Abbott filed a motion to block the military from enforcing its vaccine mandate in his state.
On social media Abbott declared "The Governor of Texas does not take orders from the President."
The request comes a month after Abbott sued the Pentagon over the vaccine mandate, claiming it conflicted with his order not to punish Guardsmen who choose not to be vaccinated, as reported by The Hill.
The motion, which was filed in the U.S. District Court for the Eastern District of Texas, argues that until President Biden federalizes the Texas National Guard, he has no authority to enforce a mandate over them.
"This Court should enjoin the Biden Administration's attempt to commandeer Governor Abbott's commander-in-chief power. That lawless shortcut would undermine the chain of command, blur the lines of accountability, and hollow out the Texas National Guard in a way that puts all Texans at risk," reads the motion.
"A preliminary injunction is needed to prevent these imminent and irreparable harms to Governor Abbott and the sovereign state he serves," it adds.
Abbott believes President Biden "must be held accountable for his unconscionable willingness to hollow out the Texas National Guard with another illegal vaccine mandate."
While Beto O'Rourke only sheds blame on The Governor.

"These are the men and women that you're willing to sacrifice for your deadly political stunt," O'Rourke shared via social media. "You have delayed their pay, cut their benefits, ignored their health, and degraded their service as six have lost their lives."

"You don't care about them," O'Rourke adds.