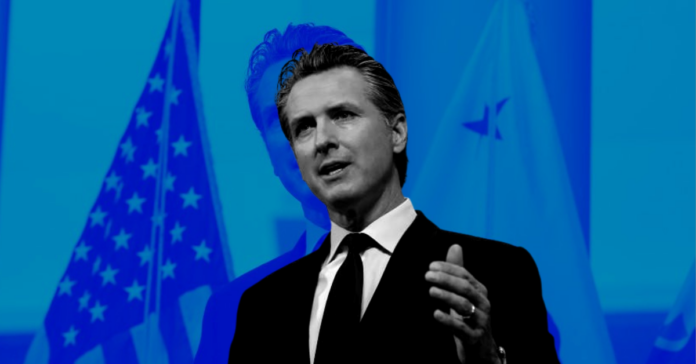 California Gov. Gavin Newsom offered a cautionary tale for Texas' Republican Party at The Texas Tribune Festival last week, citing Proposition 187 as the demise of the GOP in California.

"I'd be a little more optimistic about the Democratic party in Texas in this context of what happened to the Republican party in California," said Newsom, in an interview with a Texas Tribune reporter.
In 1994 the Republican Party in California Prop 187 (also known as the Save Our State, SOS initiative) was a ballot initiative to establish a state-run citizenship screening system and prohibit illegal immigrants from using non-emergency health care, public education, and other services.

At the Trib Festival, Newsom claimed Greg Abbott himself "is trying to gain the court tenets" of what California did in 1994 when they won and Pete Wilson was the Republican Governor who embraced and supported the Prop 187 initiative: "what happened after that is the cautionary tale."

"People said enough. They were sick and tired of the demonization … sick and tired of the othering. And they organized in a way where the Republican party in California is now third-party status," Newsom continued. "That can happen anywhere in the United States of America, it can happen here in Texas, don't give up."

Abbott's latest efforts to "fix" the immigration problem in Texas, include busing migrants to Democrat-led cities to draw attention to the number of people arriving at the Texas border, as reported by The Texas Tribune.

So far, Texas has spent more than $12 million sending busloads of migrants, according to the Texas Division of Emergency Management.

Critics view the transport initiative as using migrants as props in a political theater, and not merely subjects of rhetorical attack.