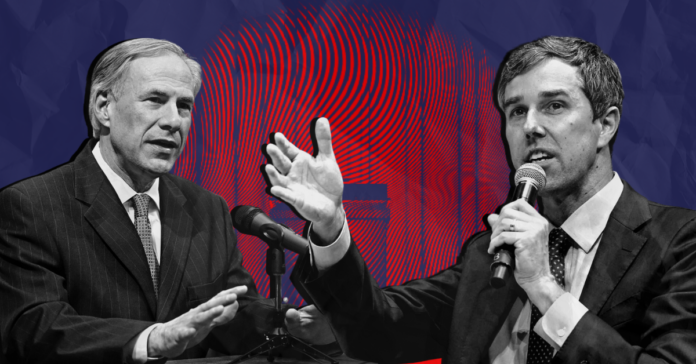 On Friday, Gov. Greg Abbott and Democratic rival Beto O'Rourke will go head-to-head in their first – and probably last – in-person debate, in Edinburg. The matchup will be hosted by the University of Texas Rio Grande Valley and aired by Nexstar Media Group, as reported by Austin American-Statesman.

How high are the stakes?

For both incumbentes the showdown poses potential risks and rewards, but O'Rourke definitely has more to gain, hoping to shift the tide just enough to surpass his opponent's lead. For Abbott, the reward lies in maintaining the status quo and with it his lead.

According to American-Statesman, recent polling shows the race is headed for the closest margin a Texas gubernatorial election has seen in more than 20 years – with former El Paso congressman trailing behind Abbott by only 5 to 8 percentage points.

Probable Gameplan
In Texas, where Democrats have not won a statewide election in decades, Abbott is considered to hold a significant advantage. The fact that the polling has been consistent suggests that the Abbott team feels comfortable where they are, said Brandon Rottinghaus, a University of Houston political science professor.

Another advantage is Abbott's war chest of more than $45.7 million, which has funded four statewide TV ads, and two Spanish language ads, according to the most recent campaign finance report covering February to June of this year.

Abbott's key focus during the debate will likely be to double down on his main talking points and avoid making any egregious mistakes that could hurt him among Republican base voters, said Mark Jones, a political science fellow at Rice University.

Abbott's main message caters to the Republican base and highlights his efforts to address border security and the influx of migrants on the Texas-Mexico border.

The Governor might also want to go on the offensive by grouping O'Rourke with national Democrats, who aren't polling well, including President Joe Biden.

On the other side, O'Rourke will need to go on the emotional angle to try to provoke Abbott and get him to say something that he will later regret. He will most likely take shots at the Governor's stances on gun access and abortion, given the recent mass shooting in Uvalde and the U.S. Supreme Court's decision to end constitutional protections for abortion.

Based on recent polling, Texas voters are not seeing eye-to-eye with Abbott on these issues. According to a poll by the Texas Politics Project at the University of Texas, a large majority of voters support at least some access to abortion, especially in cases of rape or incest. Plus, the majority of Texas voters also indicate they support some gun restrictions, including raising the minimum age to purchase assault-style rifles from 18 to 21.
So far, O'Rourke has exceeded expectations raising a record-breaking $27.6 million from February to June — the most any candidate for statewide office in Texas has ever raised in a single reporting period. He has also been able to shift Republican voters, thanks to his 49-day campaign tour across the state, where he appeared at more than 70 hall-style events in more than 65 counties.
But even if the debate provided a chance for both candidates to land some punches, it is unlikely it will receive much attention, said Jones, who doubts the event will have an impact on undecided voters and the election's outcome.

Scheduled to begin at 7 p.m. on Sept. 30, the gubernatorial debate will be competing for attention during Friday night football and other weekend social activities.
Early voting starts Oct. 24. Election Day is Nov. 8.