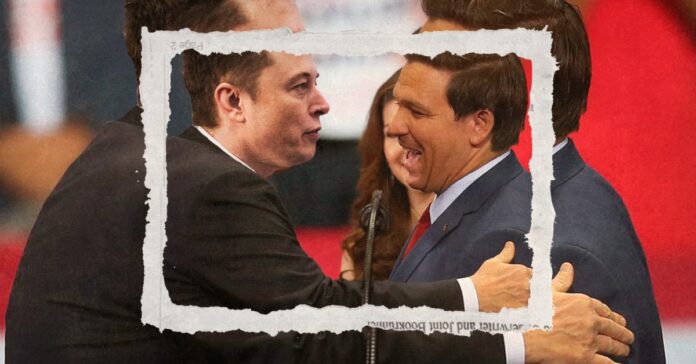 Elon Musk just failed another launch, this time it wasn't a rocket but still as powerful, Ron DeSantis' presidential campaign launch.
Musk hosted the launch of Ron DeSantis' presidential campaign, and it was an absolute disaster. First, Musk tried to hold a Twitter Space with more than 600,000 users waiting for half an hour, while the livestream crashed.
After this failure, Musk's partner David Sacks began another Twitter space that drew the attention of 300,000 assistants. Just for comparison, let's keep in mind that when Alexandria Ocasio-Cortez made a stream in Twitch playing Among Us, more than 435,000 people watched her play.
The Space also had audio problems, thanks to the lack of knowledge that Musk has about microphones. Sacks and Musk were sitting in the same room, causing feedback on each other's microphones.
Users saw this as a big fail, with the hashtag #DeSaster trending hours after.

After the Twitter space disaster, DeSantis tweeted a video announcing his presidential campaign.
This is just another crazy Musk idea that has failed or is incomplete.

This is also a failure for Florida Gov. Ron DeSantis, who was expecting a lot of audience in his launch. This could be a huge downfall for his campaign against Donald Trump as the Republican candidate in the upcoming elections.
DeSantis has gained popularity and enemies thanks to his conservative and extreme policies, but in recent months, he has been losing popularity in the polls.

According to a report by The New York Times, this was a huge opportunity for DeSantis to find donors, but in the first hour, he only raised $1 million, which is far from the record of a presidential campaign launch.
With this fail, will DeSantis be able to compete with Donald Trump in the future?