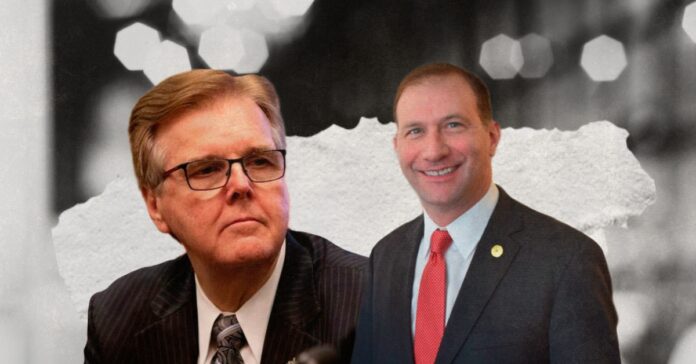 With only days left in the legislative session, Texas Republicans in the Senate are hoping to permanently cripple the renewable energy industry in the state with amendments on a must-pass bill.
For years, solar and wind energy in Texas has been helped along by generous subsidies and public support. In fact, Texas now produces more wind energy than any other state in the nation, thanks partially to support from official channels.
That started to change once renewable energy began to challenge the supremacy of fossil fuels. Renewable energy, which is far cheaper to produce, accounted for more than a quarter of the state's electricity last year. That's more than a 2,000 percent increase since 2022.
Clearly, the fossil fuel industry is starting to see competition in renewables, particularly after the grid failure in 2021. While initially blamed by Republicans like Governor Greg Abbott on frozen windmills and obscured solar panels, later findings showed that most of the lost power came from improperly winterized natural gas electricity providers.
The bill in question is House Bill 1500, the review and reauthorization of the Public Utilities Commission. The bill must pass to allow the PUC to operate, and is often a graveyard for other measures that couldn't get passed under normal review. There are three of these zombie bills latching onto HB 1500.
The first is from Charles Schwertner (R-Bryan). His amendment would require all electricity providers to have a minimum energy quota with penalties for falling under that number. This affects renewable energy more than fossil fuels because the sources are less consistent. The requirement would force wind and solar to pay when they aren't producing, making them far less profitable.
Phil King (R-Weatherford) has another amendment, This one would spread the cost of transmission lines more evenly across customers' electric bills. This affects wind and solar more because their sources tend to be in more remote areas and cost more to run lines. The amendment would impact the low cost of renewable energy, making it less attractive to customers.
Finally, there is Lois Kolkhorst (R-Brenham). Her amendment prohibits wind and solar generators from being within a few miles of a historic site, river, natural area, state park or wildlife management area. It's based off a targeted campaign of misinformation about the environmental dangers of renewable energy, most of which is inaccurate, overblown, and far exceeded by the continued reliance on fossil fuels.
It's unsurprising considering that much of the Republican Party in Texas is guided by the Texas Public Policy Foundation, itself funded by two Texas oil and gas moguls. The TPPF has repeatedly lobbied against accountability for fossil fuel generators and overstated the dangers of renewable power.
These amendments, if passed, will make renewable energy much more expensive to produce, as well as making new facilities almost impossible to build. Over time, it will claw back the gains of the renewable energy industry even as man-made climate change becomes even more impactful on the Texas landscape.