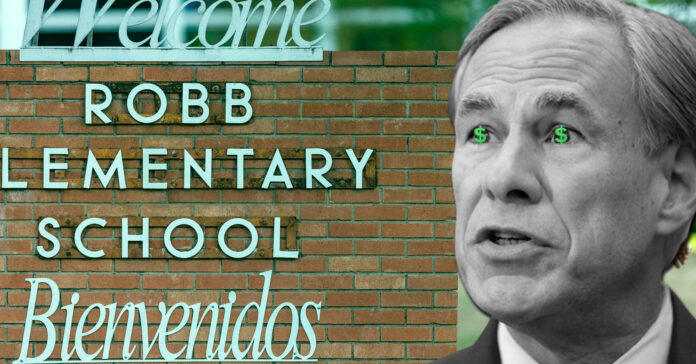 Mere hours after the devastating school shooting in Uvalde, Texas, the state's Governor Greg Abbott was already at a fundraiser for his reelection campaign.
The fundraiser was held just 300 miles away from the tragedy at Robb Elementary School, where 19 kids and 2 teachers lost their lives. Abbott was gravely criticized for attending the event, one to raise money to reelect him and keep him in the government.
His attendance was more bitter due to other Texas politicians canceling similar events after the shooting. State Senator Ronald Gutierrez, who represents Uvalde, canceled a fundraiser campaign scheduled for Tuesday evening in Austin.
His adversary, democrat Beto O'Rourke, retweeted the news of Abbott's attendance on his profile, calling him out.
He has also called him out for the loosening of gun regulation in Texas under his administration, allowing people like the 18-year-old shooter to step into a store and buy two rifles with no background check or license, as well as his expected attendance to the NRA annual convention that will be held this Friday.
Abbott stated that his attendance to the Tuesday fundraiser could not be canceled, since he had already confirmed that he was going and wanted to make a short appearance.
"On the way back to Austin, I stopped and let people know that I could not stay, that I needed to go and I wanted them to know what happened and get back to Austin so I could continue my collaboration with Texas law enforcement," Abbott stated for The Texas Tribune.
His campaign spokesperson, Mark Miner, said that even though he did attend the event, all events related to his reelection were postponed until further notice. This situation still left many Texans with a bitter taste in their mouths, since they expected the Governor to respect the victims and use his time in office to find solutions, not to promote his next reelection.