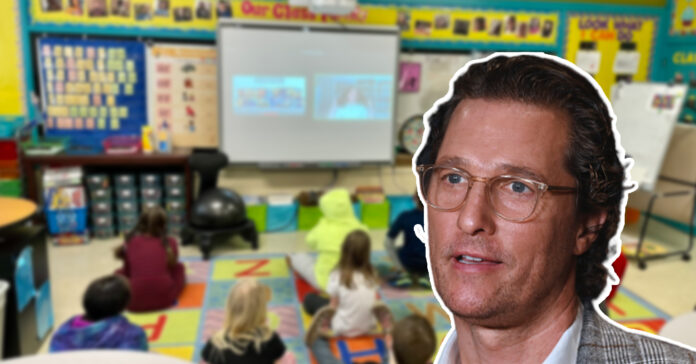 Actor and once-aspiring politician Matthew McConaughey published an article addressed to all Texans and Americans regarding necessary gun control in America after the mass shooting in Uvalde.
"I am a father, the son of a kindergarten teacher, and an American. I was also born in Uvalde, Texas.
That's why I'm writing this."
McConaughey reminded everyone that the debate regarding gun control is missing the point and allowing these events to continue if those in power don't decide to take the proper actions to combat it. He said it is not a conversation about guns or no guns, but rather one that recognizes that certain regulation is necessary.
"There is a difference between control and responsibility. The first is a mandate that can infringe on our right; the second is a duty that will preserve it. There is no constitutional barrier to gun responsibility. Keeping firearms out of the hands of dangerous people is not only the responsible thing to do, it is the best way to protect the Second Amendment. We can do both."
He believes in the urgency for background checks on anyone who purchases weapons, and emphasized that 88% of Americans support this notion. Many mass shooters use legal loopholes to get these weapons with no prior background check.
He stated that the shooter in Uvalde legally bought two assault rifles, the weapon of choice for mass murderers, which is why he believes that if you're not in the military you should be at least 21 years of age to be able to purchase them.
He also supported Red Flag Laws, which allow officials to take away guns from people who are dangerous or could pose a potential threat. Similar laws are already active in 19 states of the country.
Lastly, he mentioned the need of instituting a national waiting period for purchasing a rifle. There needs to be a time-lapse between those who consider purchasing these types of weapons since many do so in fits of rage or wanting to harm themselves. He reminded people that waiting periods can reduce homicides by 17%.
He reinstated the fact that along with these measures, authorities have to take proper action regarding mental health awareness and medical attention, the reinforcement of protocols in schools, and open conversations to break the stigma surrounding these topics.
McConaughey had previously released a statement on Twitter that was not very well received by the public since he refused to acknowledge loose gun regulations in Texas and how they had perpetuated situations like this one.
He also took the time to go back to his hometown Uvalde and visit the grieving families to talk about the situation and continue to spread awareness and pay respect to the victims.