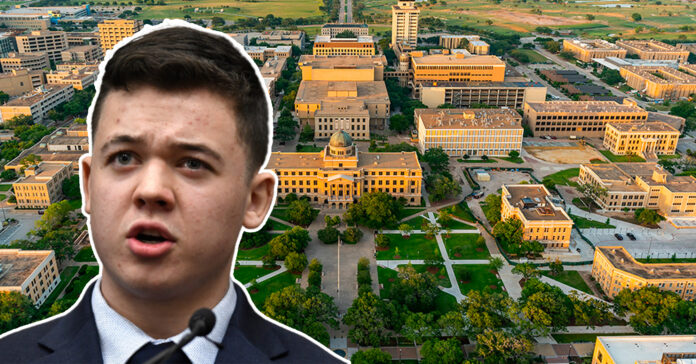 Wisconsin shooter Kyle Rittenhouse sported a Texas A&M University hat during an episode of "The Charlie Kirk Show," and enthusiastically claimed he would be attending the university in the upcoming semester.

"I'm going to be going there, and it's going to be awesome," said Rittenhouse, who was acquitted of homicide in the killings of two unarmed men at the racial justice protest in 2020. "Beautiful campus, amazing people, amazing food."

Texas A&M however, has other thoughts.

A university spokesperson told The Dallas Morning News on Sunday that Rittenhouse would not be in attendance.

"He has not been admitted as a student this summer or fall," Kelly Brown, the spokesperson, said.

This isn't the first time Rittenhouse has lied about his education. Last year he took online classes at Arizona State University but said he dropped them during his homicide trial and wanted to resume them afterward.

ASU previously told Insider that Rittenhouse was no longer in attendance at the university.

Rittenhouse shot three people during a protest in Kenosha, Wisconsin, in 2020. He argued it was an act of self-defense. Previously a jury found him not guilty of five charges, including first-degree homicide.