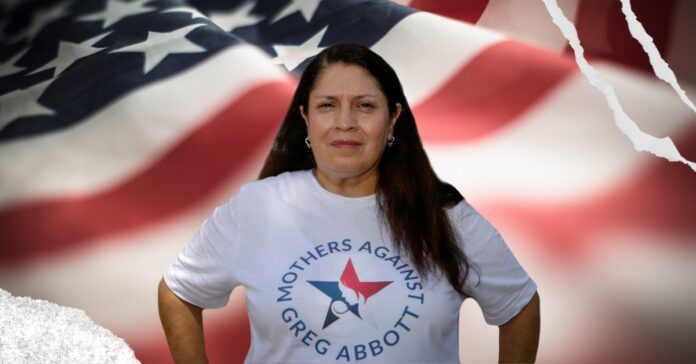 In 2021, Nancy Thompson found Mothers Against Greg Abbot, frustrated about mask mandates ending in schools. The grassroots movement was designed with ousting one particular officeholder in mind: Gov. Greg Abbott.
Nearly two years after it was founded, the group will now shift its focus on Texas Republican, U.S. Sen. Ted Cruz. While the group will keep its name, it will create a separate entity for this shift from Abbott to Cruz: Mothers for Democracy.
Since it was founded the political action committee raised $1.6 million and created multiple videos attacking Abbott's policies ranging from school safety to abortion, to stop the governor from being reelected.
In 2022, Abbott won reelection against Beto O'Rourke and extended Republicans' winning streak in statewide elections.
However, since the election in November, the group has raised $171,000 in political donations during the first six months of the year, according to recent campaign finance reports.
Running parallel to the group's fundraising efforts was the state's legislative session, where the Mothers PAC spent most of its $163,000 to oppose school vouchers, a priority for Abbott, which would divert money from public schools into private hands.
Since Abbott is not up for reelection until 2026, the group's new focus is on Cruz, who is up for election in 2024. This is the first time he will be on the ballot since his near-death reelection bid against O'Rourke in 2018.
"This is not a person who is voting for Texas," Thompson said about Cruz, to the Austin American-Statesman. "He cares more about voting against Joe Biden than he cares about voting for Texans."
According to the Austin American-Statesman, Cruz's campaign did not respond to messages about Mothers Against Greg Abbott and the group's new target.
According to finance records, the group spent $1.6 million against Abbott. The U.S. Senate primary is scheduled for March 5, 2024.
The group's new entity, Mothers for Democracy will move beyond Texas, broadening its reach across the country.
The PAC is expected to be involved in the U.S. Senate race in Arizona, to oppose Sen. Kyrsten Sinema. Sinema changed her party affiliation to Independent from Democrat last year, which has put her in hot water with voters and the mothers.
"I just don't like it when people run as Democrats and then they consistently vote against Democratic issues," Thompson told Austin American-Statesman. "A lot of times, women vote for other women thinking they will represent them."
While the Mothers Against Greg Abbott will focus on state house and senate races, targeting Republican officeholders and Rep. Shawn Thierry (D-Houston).
Thierry received criticism from House Democrats for breaking the party voting line to vote for a GOP bill to ban gender-affirming care for minors and voted with Republicans to remove books with sexually explicit content or sexually relevant material from public schools.
She already has opposition for the Democratic primary.
"The fact you can't count on her upsets me the most," Thompson told Austin American-Statesman. "She wasn't using critical thinking skills. It's not that hard."
Thierry's campaign did not respond to a request for comment, according to Austin American-Statesman.
Before the election, the group will continue to keep a close eye on the issue of school vouchers, which Abbott has promised to bring up again in a special legislative session later this year. Mothers PAC opposes a voucher system, which activists say will destroy the public school system.
Mothers Against Greg Abbott has $66,000 in unspent funds, as of midyear according to finance reports.