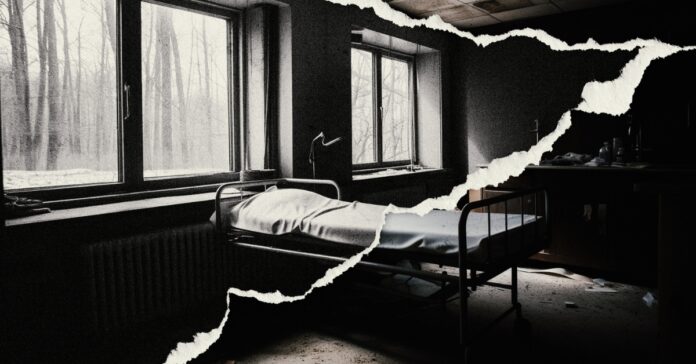 During the unwinding process, Texans faced a frantic struggle to maintain their Medicaid coverage. Sadly, due to "procedural reasons," approximately 500,000 Texans were cut off, often because they failed to respond to state messages. As a result, a group of Health and Human Services Commission employees felt compelled to write to Executive Commissioner Cecile Young, expressing deep concern about the decisions made by the leadership.

A staggering report revealed that up to 80% of those who lost their coverage did so due to procedural issues.

Quorum Report reviewed an email from a group of employees expressing their concerns about the ongoing leadership transition. This group, known as "Concerned Texans and Dedicated Employees (of HHSC)," specifically called out Ms. Molly Lester, Deputy to the Chief Program and Services Officer, Michelle Alletto.

"The recent leadership transition has only added to the challenges we face. The interim leadership, particularly Ms. Lester, appears ill-equipped to provide valuable insight or guidance," the email continued.

"There are widespread concerns about Ms. Alletto's involvement and dedication, as she is often seen spending excessive time on her phone, watching her pets on her home webcam, and frequently seems confused and forgetful during meetings."

In the email to Commissioner Young, the group of employees said they were writing anonymously out of fear of retaliation, but said they felt it was their "responsibility to bring several critical matters" to her attention regarding the current operations within the organization. 
"These issues are escalating rapidly, and the agency is facing significant risks, including the potential termination of Medicaid coverage for countless individuals and the potential loss of billions of dollars in federal funding earmarked to support Medicaid coverage throughout the public health emergency," the group wrote.

Medicaid Unwinding

In April, Texas began the extensive task of reviewing the eligibility of its 5.9 million Medicaid beneficiaries. According to the commission's data, Texas has assessed over 600,000 individuals so far. Out of this group, approximately 112,000 people were deemed eligible and maintained their Medicaid coverage. Nearly 96,000 people were no longer eligible, while the renewal process for another 173,000 Texans is still ongoing.

Unfortunately, approximately 405,000 individuals lost coverage due to procedural reasons, including failure to respond to the state's information request or providing the required details within the designated time frame.

Furthermore, a recent report by The Perryman Group, an economic research and analysis firm, highlights the substantial economic consequences expected to hit Texas due to Medicaid removals.

The group estimates the economic costs of 500,000 Texans losing health insurance means the state loses $13.6 billion in annual gross product, and over 121,200 jobs.

Of that amount, losses of nearly $6.8 billion in yearly gross product and over 66,900 jobs are due to decreased health-related spending, with approximately $5.8 billion in annual gross product and 45,600 jobs lost due to decreased productivity.

Texas remains the state with the highest number of uninsured people, including children. Nearly 20 percent of Texans lack coverage, mostly ethnic minorities and those under the poverty line.