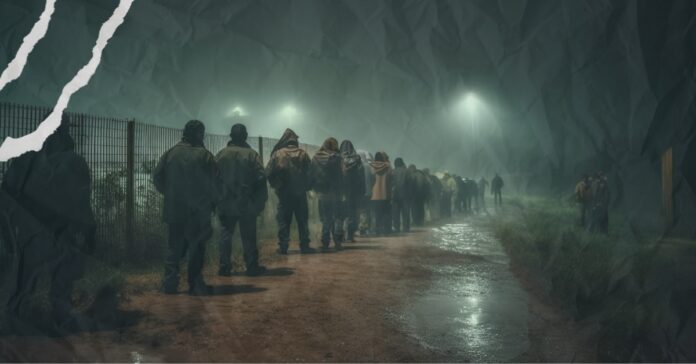 In a momentous decision, the Supreme Court voted 8 to 1 on Friday to revive the immigration enforcement guidelines issued by the Biden administration.

The court concluded that the states challenging the policy lacked the standing to sue, marking a significant victory for the administration. The ruling also set new boundaries on partisan lawsuits filed by states to challenge federal programs, which have seen an increase in recent times, as reported by The New York Times.
Justice Brett M. Kavanaugh, writing for five justices, emphasized that granting permission for this particular suit would pave the way for future complaints about alleged under-enforcement of similar laws pertaining to drugs, guns, and obstruction of justice.

The guidelines, issued by the Department of Homeland Security in 2021, outlined priorities for the apprehension of unauthorized immigrants, with a focus on "national security, public safety, and border security."

Texas and Louisiana had filed a lawsuit to block these guidelines, arguing that they allowed immigrants with criminal records to remain free while their cases were ongoing, which they believed violated a federal law mandating detentions.

Justice Kavanaugh said that Texas and Louisiana lacked standing to pursue the question of whether the administration was complying with its legal obligations under immigration laws.

"The states have brought an extraordinarily unusual lawsuit," Justice Kavanaugh wrote. "They want a federal court to order the executive branch to alter its arrest policies so as to make more arrests. Federal courts have not traditionally entertained that kind of lawsuit; indeed, the states cite no precedent for a lawsuit like this."

Chief Justice John G. Roberts Jr. joined Justice Kavanaugh's majority opinion, as did the court's three liberal members, Justices Sonia Sotomayor, Elena Kagan and Ketanji Brown Jackson. Justices Clarence Thomas, Neil M. Gorsuch, and Amy Coney Barrett voted with the majority but did not adopt its rationale. Only Justice Samuel A. Alito Jr. dissented, as reported by The New York Times.