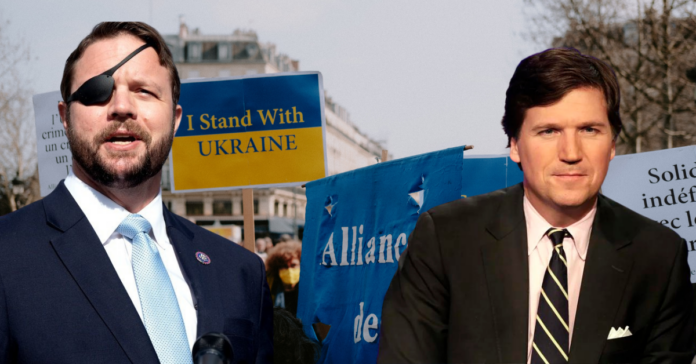 Rep. Dan Crenshaw is all for sending aid to Ukraine, and Tucker Carlson was not having it. On Monday night, the Fox News host blasted the Houston Congressman, calling him "eye patch McCain."

Carlson, a, what it seems, avid supporter of Russia, has openly opposed the U.S. supporting Ukraine and was taken aback by Crenshaw's comments supporting a $40 billion aid package Congress is considering to help Ukraine against Russia.

Crenshaw has called it "depressing" to listen to some Republicans and conservatives opposing aid to Ukraine, referring to them as "almost pro-Russia." The second-term congressman has also pushed back at critics who have said the money should be used in the U.S. for baby formula during the supply shortage instead of going to Ukraine, as reported by The Houston Chronicle. 
In a clip Carlson aired, Crenshaw said those two things are entirely different, "It's not a money issue, it's a manufacturing issue." He explained that the real issue resided in pushing the Food and Drug Administration to allow European baby formula into the U.S. to help the market.
But Carlson wasn't buying it, he mocked Crenshaw and claimed he doesn't know what he was talking about.
"It takes a lot of gall for eye patch McCain to attack moms worried about baby formula as pro-Russia," Carlson said.
Last week, U.S. Rep. Marjorie Taylor Greene, R-Georgia, also lashed out against Crenshaw on the same issue, blaming him for suggesting Ukrainian lives should be thrown away, "as if they have no value."
The comment came after Crenshaw tweeted that: "investing in the destruction of our adversary's military without losing a single American troop strikes me as a good idea."
Instead of actually focusing on the issues at hand, it appears right-wing politicians have more fun taking to social media to engage in pointless feuds.