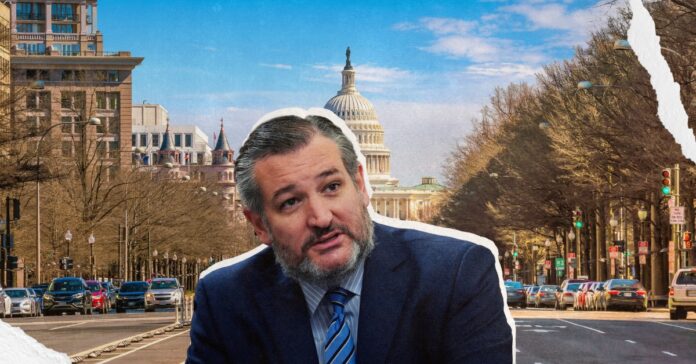 Did Senator Ted Cruz propose a plan to overturn the 2020 presidential election? According to The Daily Beast, newly discovered tapes prove he did.

The Justice Department special counsel, Jack Smith, expressed interest in reviewing recently surfaced tapes of Cruz (R-TX) outlining a proposal to overturn the election with Fox News host Maria Bartiromo, who joined the network in 2013 and became an advocate for Donald Trump during his presidency.

According to RawStory, the tapes were first revealed by whistleblower Abby Grossberg, the former producer on Tucker Carlson Tonight, who is suing the host and other executives at the network alleging a toxic, misogynistic work environment and a scheme to coerce her into giving misleading deposition testimony in the lawsuit against the network by Dominion Voting Systems. 

The tapes contain evidence of the Republican senator discussing blocking the certification.
Cruz proposes the establishment of a commission to investigate Trump's unfounded claims of election fraud and deny certification of electors, which would have allowed Republicans to elect Trump in a vote of state House delegations. Cruz stated on the tapes that "the country deserves to have a credible assessment of these claims and what the evidence shows."

Cruz has responded to the airing of the tapes on national television by tweeting there was nothing secret about them, as reported by Newsweek.

"This @msnbc is breathlessly reporting that I 'secretly' said in a phone call…the EXACT same thing I said on national television the next morning! And then said again on the Senate floor four days later," he said.