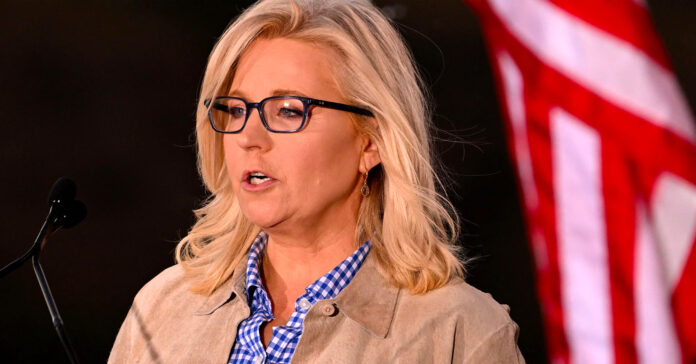 Rep. Liz Cheney is not only planning to take down former President Donald Trump but all his faithful GOP henchmen. Anyone from the Republican Party who promotes Trump's false claims that the 2020 election was stolen must be stopped.

"I'm going to be very focused on working to ensure that we do everything we can not to elect election deniers," Ms. Cheney said on ABC. "We've got election deniers that have been nominated for really important positions all across the country. And I'm going to work against those people. I'm going to work to support their opponents."

Last week, Cheney lost her GOP primary election but went down swinging. Just hours later, she filed with the Federal Election Commission to transfer the remaining cash from her federal campaign account to a new political-action committee.
Cheney is the most distinguished of the House Republicans who voted to impeach President​ Trump on a charge of inciting the Jan. 6, 2021 attack on the Capitol and is currently the vice chair of the select committee investigating the riot.

In the interview on Sunday, Cheney cited as potential targets: Sens. Ted Cruz of Texas and Josh Hawley of Missouri, as well as Florida Gov. Ron DeSantis. All of whom have manifested presidential ambitions.

Of the senators, she said that both "took steps that fundamentally threatened the constitutional order and structure in the aftermath of the last election. So, in my view, they both have made themselves unfit for future office.''

Cheney has not offered details about the chance that she would run for the presidency in 2024.