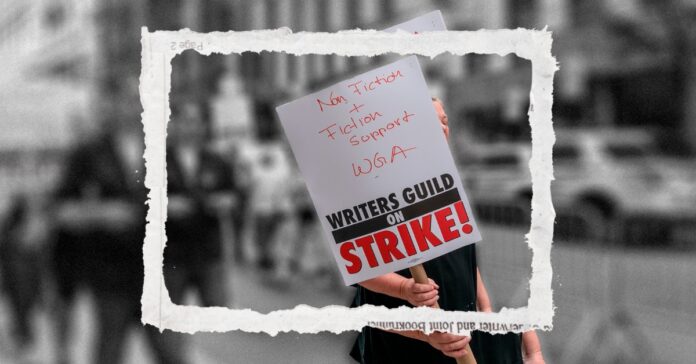 The Writers Guild of America (WGA) announced Sunday that it had reached a tentative deal with major entertainment companies on a new contract that could put an end to one of the largest strikes in industry.
The WGA has been on strike for more than 100 days, but even though the strike is over workers are not to return to work until the Guild authorizes them. "We are still on strike until then. But we are, as of today, suspending WGA picketing," said the WGA in a statement released on Sunday.
Leadership boards of the WGA are set to vote on whether to approve the contract on Tuesday, if approved, then the 11,000 members of the guild will vote to ratify the contract.
The agreement secures various demands from the VGA, including increases in royalty payments for streaming content and some guarantees that AI will not affect writers' credits and compensation.
This deal could also set the basis for a further deal between the actors' union and major Hollywood studios. "We remain on strike in our TV/Theatrical contract and continue to urge the studio and streamer CEOs and the AMPTP to return to the table and make the fair deal that our members deserve and demand," said a statement by the SAG-AFTRA released on Sunday.
Both guilds have asked for guarantees against A.I. with actors worried it could be used to create digital replicas without payment or approval. Some demands by the SAG-AFTRA are still difficult to accept, studios have called a request of setting aside 2 percent of streaming shows' revenue a non-starter.
Both strikes led to delays in production for both TV and films. Most late-night shows have been on hiatus since the writers' strike in May, while the actors' strike led to delays on popular productions like the "Dune" sequel and the last season of "Stranger Things."