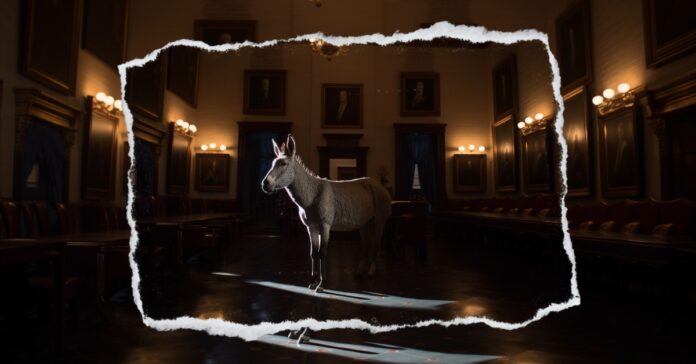 In 2024, it will be 30 years since a Democrat was last elected to a statewide office in Texas.
Much has changed during those intervening years since 1994. Republicans seized majority control of congressional and state legislative races and cemented their power as the majority party despite demographic shifts that have turned Texas into a minority-majority state that Democrats hoped would alter the political dynamics.
Instead, Republicans have doubled-down on pushing their far-right priorities that take aim at suppressing voting rights, restricting abortion and LBGTQ rights, stymieing local government authority and knee-capping public education to shift state funds for private school tuition vouchers under the guise of "parental choice."
Although Republicans were unable to achieve all their goals during this past regular and special sessions of the Texas Legislature, still had their triumphs.
But Democrats had little to celebrate. As a result, some are eager to stop standing on the sidelines and waiting for a demographic miracle that will turn Texas blue.
State House Rep. John Bryant, D-Dallas, has emerged as an outspoken crusader in the battle against Democratic lethargy.
"Democrats have not prioritized our voice in debates over legislation," Bryant said in an interview. "It is time for Democrats to stop being collaborators to go along and get along."
Even worse, some Democrats too often willingly sacrifice Democratic priorities to achieve personal goals of scoring plum committee assignments or committee chairmanships, Bryant said.
At age 76, Bryant is a seasoned lawmaker with experience in the state house and Congress. He first ran for the Texas House in 1974 to represent a district in Dallas. After serving nine years, he was elected to the U.S. House of Representatives, where he served 14 years representing the Dallas area.
Alarmed by President Donald Trump's threats to democracy, punctuated by the Jan. 6 insurrection, he exited political retirement to run in the 2022 Democratic primary to represent State House District 114. He faced four other candidates, all under age 40, to advance to a runoff, which he won. He then defeated a Republican opponent in the general election.
A progressive Democrat, Bryant has been an unabashed critic against the extremist policy goals of Texas Republicans, including Gov. Greg Abbott, Lt. Gov. Dan Patrick and U.S. Sen. Ted Cruz.
Although unsuccessful, Bryant led an attempt to broaden and improve the Legislature's massive property-tax reduction bill by sponsoring an alternative tax-cut plan that would have produced a bigger property tax exemption for homeowners as well as relief for renters, pay raises for teachers and additional funding for public schools.
"We have to try to make a difference," Bryant said. "If we don't try, we don't give Democratic voters a reason to go to the polls or bother voting all the way down the ballot because it won't matter."
Bryant and others recognize that Democrats face difficult challenges that result from being the minority party for so long, including fund-raising difficulties and Republicans grip on redistricting that keeps them in power.
Nevertheless, Texas Democrats have proven they are up for a fight. During a special legislative session in 2021, a majority of Texas House Democrats fled the state capitol for Washington, D.C. to lobby for federal legislation that would block the egregious voting rights restrictions pending in the Texas legislation.
After forcing two special sessions, the Texas House members returned to revised legislation that included changes Democrats supported.
Political observers see a need for Democrats to take more bold action to become more politically relevant.
"Democrats have Stockholm Syndrome after so many years in captivity," said Brandon J. Rottinghaus, political science professor at the University of Houston. "They've forgotten how to be a majority party and exercising that muscle is the only way to get back to being in the majority.
"If Democrats start showing some fight – and some wins as a result – they'll get the fundraising numbers they need," Rottinghaus said. "There is national interest in Texas flipping but this will only happen if Democrats show some fight."
In the Legislature, Rottinghaus observed that "Democrats need to rally around a small set of popular issues and hammer Republicans every day on those issues," he stated. "Making the legislative process a referendum on winnable issues will pressure Republicans to respond."
Electing more Democrats will also help level the playing field for the party. But that is a tough challenge since Republicans have a firm grip on redistricting, which allows them to draw electoral district lines that keep them in power.
It has been two years since maps were drawn by the GOP-dominated Texas Legislature to reflect population changes from the 2020 Census. Various individuals and voter protection organizations have sued, charging that the maps discriminate against voters of color.
The case has been hung up in the legal process and has yet to go to trial.
Based on the enormous population growth of Texas between 2010 and 2020, particularly among people of color, redistricting should have resulted in districts that reflect those demographic shifts.
"As the state shifts demographically, Republican voters have put their foot on the throats of voters of color," said Matt Angle, founder and director of the Lone Star Project, a Democratic strategy PAC.
"Gerrymandering goes on in other states to draw districts favorable to Democrats or Republicans but in Texas it is done deliberately to discriminate against people of color," Angle said. "Republican lawmakers tell their supporters, 'we've got you – we are not going to let people of color outvote you or outnumber you."
As in the past, Republican mapmakers have tinkered with district lines to pack voters of color into large, targeted minority districts or divided minority communities into various rural Republican districts, where their voting strength is diluted.
While voting rights advocates press their challenges in court, Democrats need to step up efforts to elect more Democrats, Bryant said.
"Our side has to be more diligent about raising money, recruiting good candidates and turning out the vote," especially in swing districts, Bryant said. "Robust efforts by independent groups are underway."