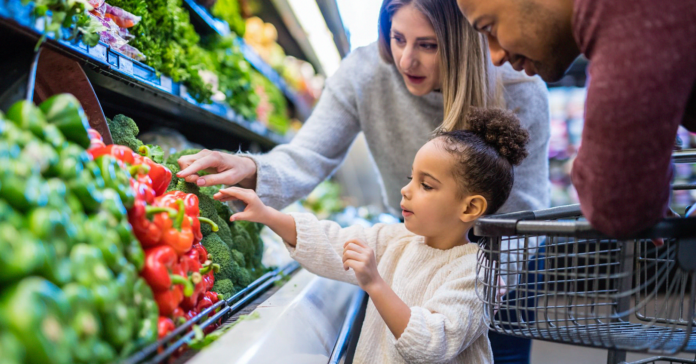 Last week, the San Antonio Food Bank served a crowd of 10,000 Texans reeling from the economic effects of COVID-19. An aerial photo of the event went viral, spurring pledges of support from celebrities, professional athletes and individuals seeking a meaningful way to "help the helpers" while sheltering in place.
These offers of support are well-deserved. Food banks are usually among the first organizations to jump into action whenever a disaster (natural or economic) threatens access to food in their communities. When faced with a crisis that can paralyze businesses and overwhelm local leadership, food banks can be trusted to roll up their sleeves and "just make it work."
That impulse is what makes food banks a preferred partner for disaster relief, in economic crises, and in the daily humanitarian response to poverty. But food banks are not built to serve 10,000 people in a day, and charity shouldn't be expected to shoulder the burden of our nation's long-term nutritional response to COVID-19.
Thankfully, a program exists that is designed to do just that. The Supplemental Nutrition Assistance Program already provides nine meals for every meal provided by a food bank. By pairing federal funds with private food, retail and credit card technology, SNAP gives families access to exactly the food they need, when they need it with an efficiency and scalability that rivals any public program.
SNAP also serves double duty as a lifeline both for families and the economy. When a recession (or pandemic) causes paychecks to evaporate, increases in SNAP participation keep consumers spending at their local grocers, triggering beneficial economic ripples up and down the food chain.
Ironically, prior to this outbreak, the United States Department of Agriculture was considering cuts to SNAP that would have resulted in an estimated 10,000 San Antonians losing benefits. The San Antonio Food Bank heroically fed 10,000. Could they possibly be expected to double that number?
Congress is now considering several proposals to strengthen SNAP and related child nutrition programs in our battle against COVID-19. Heavy investment in programs with proven results always makes good policy sense during a crisis. Girding SNAP to withstand the waves of need that will appear in the months to come will help ensure that 10,000 Texans don't show up at our food banks' doors every day.
The war against COVID-19 is going to be a long, grinding conflict that takes a toll on everyone. But its worst impacts will be reserved for our neighbors who have lived paycheck-to-paycheck for far too long. As we work toward a day when everyone can feel safe and financially secure from COVID-19, we need to strengthen SNAP as a primary weapon to keep every family fed and every community whole. 
Ceila Cole is the CEO of Feeding Texas.