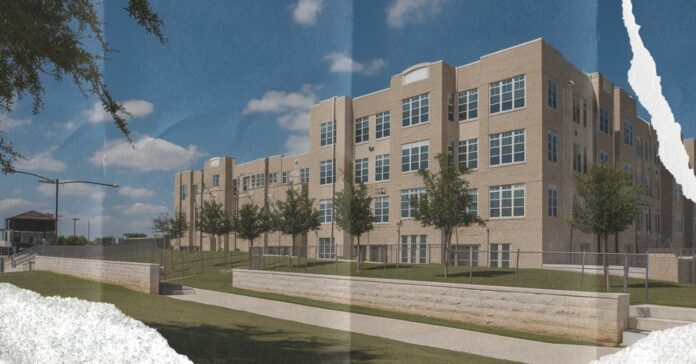 With a special legislative session heating up, debates about education in Texas have reached new levels of intensity. That dialogue can be productive. But sometimes, the rhetoric leaves basic facts behind.
A recent Reform Austin story by Jef Rouner, which conflates public charter schools with private schools, repeats several myths in a way that obscures the facts instead of clarifying them. Texans should know what public charter schools really are, who attends them, and how they work.
Charter Schools are Public Schools
Here's the most important fact: Charter schools are public schools. They are free to attend and open to all students. In Texas, 100 percent of charter schools are managed by non-profit organizations.
The state legislature created public charter schools 28 years ago in recognition of a simple reality: a "one-size-fits-all" approach doesn't work in public education. The children of our state come from diverse backgrounds and have diverse needs. They all deserve a school where they can thrive — and that means creating new missions, models, and opportunities.
These opportunities are especially important for children from traditionally underserved backgrounds. Texas public charter schools enroll higher rates of low-income students, children of color, and English learners than traditional school districts — helping those students meet their full potential and achieve success in college, career, and the rest of their lives.
Rouner repeatedly suggests that charter schools aren't public, including misleading readers by claiming money is "lost to public school by children attending charter schools."
When families opt for a public charter school, the funding impact is the same as if they send their children to a traditional district school in a neighboring city. No public education dollars are "lost" — they're simply allocated based on the actual decisions parents make about the best campuses for their kids.
Charter Schools are Accountable
Rouner writes that the Texas Education Agency "does not oversee [public charter schools] the way they do with public schools." This is actually true — because public charter schools have more state oversight, not less.
For starters, public charter schools in Texas follow an essentially identical set of laws, rules, and regulations as traditional school districts. They receive the same A-F accountability grades, are held to the same curriculum standards, and take the same STAAR exams. Public charter schools are similarly required to conduct financial audits and follow all the same state and federal laws about open meetings, special education, bilingual services, and civil rights.
But on top of that, public charter schools are often held to even higher standards — such as a strict "three strikes" law. Any public charter school that receives three consecutive unsatisfactory ratings from the state, for either academic or financial performance, must close.
Charter Schools Get Results
And here's the thing: This accountability works. State data shows that public charter schools are raising college and career readiness rates, boosting literacy, and accelerating academic growth, among other positive outcomes.
Families gravitate to this. In fact, public charter schools are so popular that more than 66,000 students are on waiting lists.
Of course, it's fair to acknowledge, as Rouner does, the concerns raised by some recent reporting. A story in Hearst Newspapers found five examples of charter school leaders who appeared to profit from real estate transactions.
That's obviously not acceptable. It's also very uncommon. Those five examples come from 921 public charter school campuses in Texas.
In 2019, the Legislature changed state law to require all such "related-party transactions" at public charter schools to be disclosed and granted the state broad powers to scrutinize or even cancel the deals.
The Texas Public Charter Schools Association and its members are working with lawmakers to further strengthen the law. We need to put an end to deals that allow any person connected to a public school to personally financially benefit on a real estate transaction.
But that doesn't mean it's reasonable to belittle the work of 25,000 deeply committed educators — Texans who are strengthening our public school system for kids who need it most — as the schemes of "a handful of rich landlords."
That kind of rhetoric pulls us away from the conversation the state needs to have — the one about solutions. It's time to put the politics aside and focus on how we can ensure all Texas children have access to public schools that work for them.