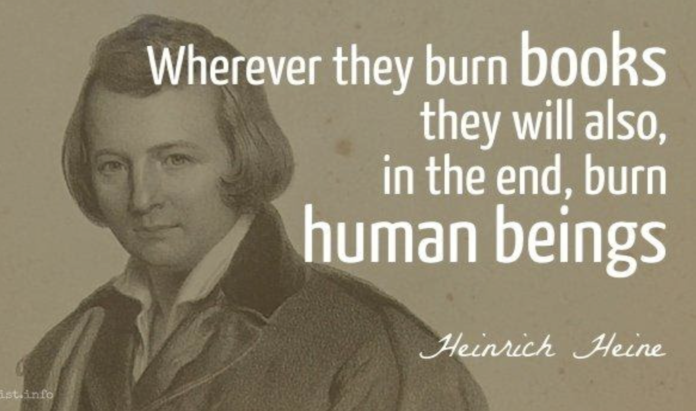 Words can't adequately express my dismay and disgust at the recent actions of the Legislature, HB 3979, and wealthy school districts across Texas. 
There's no way you could miss the latest in the Southlake saga, unless you've been living under a rock. It began with a viral video of white students at a party, shouting the n-word, but it made an unfortunate landing among the George Floyd killing, the pandemic, and online schooling problems. A search for a solution and a diversity council mushroomed into violent school board meetings, conservative educational PACs and continuing controversy that made the nightly news. 
From all of it, Southlake has emerged as a smudge pot of racism, classism, anger, and hatred. With its state-of-the-art buildings and facilities and its plethora of advanced courses, many have ignored the simmering elitist atmosphere, still hoping to obtain an expensive St. Mark's or Hockaday educational experience at Walmart prices.
In October, a shocking and restrictive classroom library rubric to test the appropriateness of certain books emerged among the cacophony of propaganda by politicians and parents alike. It was a vague and nebulous attempt at placing the responsibility of a weighty decision on the shoulders of teachers.
More recently, in a shocking audio recording obtained by NBC News, an administrator in the Carroll ISD in Southlake advised teachers that if they have books dealing with the Holocaust they should prepare to also have books on "opposing" "perspectives.
The only perspectives on the other side of the Holocaust are Holocaust denial and Nazi fascism. Is that really what we want our students to learn?
The banter of censor and blacklist wasn't confined to Southlake. The academic intolerance reared its ugly head in Katy ISD as well.  Children's author Jerry Craft's books were pulled from library shelves and his speaking engagement canceled over Critical Race Theory concerns. 
In all my time in public education, in my roles as a student, teacher, and parent, I have no memory of the banning of books or the censorship of historical events. I read Salinger's Catcher in the Rye at age 10, but I wasn't transported to Hell as a result. I can't imagine ignoring Black Like Me by John Howard Griffin at age 12. 
Imagine robbing minds of the experience of certain literature and history in all of its richness of human emotions. There would be no Orwell, Angelou, Huxley, Melville, Richard Wright, Langston Hughes, Frederick Douglass, or MLK. And I could go on.
A real world education requires learners to be exposed to a myriad of concepts, it doesn't mean it must "stick". This is what we mean by growing a crop of well-informed learners, rather than well-formed learners. And there is a legitimate difference between the two.
I have one caveat for GOP Texas legislators and Conservative-leaning parents: Children learn what they live and, as a result, children live out what they experience. Children learn by observing their parents and teachers, and emulating the models they see.
Behavior is caught, not taught.
Read the poem "When You Thought I Wasn't Looking" by Mary Rita Schilke if you have any doubts. 
I know a little something about the reality of fertile and formative young minds, since I was a teacher and counselor in the Texas public education system for almost thirty years.
As a result of these heinous actions, Texas is incubating a future generation of poorly educated, racist, hateful, cheap and trashy citizens. In ten years or so, Texas will reap the whirlwind; birthing a list of negative emotions and violent incidents longer than the number of "begets" in Genesis 5.
So much of this unreasonableness started with Fox News' "fair and balanced" slogan, lazy journalists who claimed the scourge of animosity existed on both sides, and an indecorous president whose daily belching of insults and outrage inflamed conservative thinkers.
It goes deeper. As James Baldwin wrote: "The trouble is deeper than we wish to think, because the trouble is in us".
Imagine being so ashamed of your history, that you make it illegal for schools to teach it.
In the meanwhile, our kids are watching.
There is a growing cancer in Texas.
The tumor must be removed. All of it.
Otherwise, it will metastasize in the future.