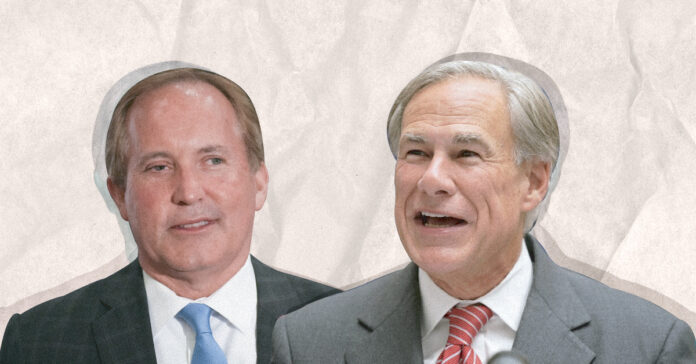 Attorney General Paxton was lawfully requested to issue an opinion as to whether providing medical treatment, physically and/or psychologically, to a minor transgender child for such condition, constituted child abuse pursuant to current statutory authority. He lawfully provided Opinion KP-0401 and concluded that our current laws in fact prohibited such medical care and that all involved should be investigated and/or prosecuted for such abusive conduct and others involved who had the knowledge such acts were occurring, should and must report it to the proper authorities.
Of course, he only relied on facts that supported his opinion, and no one was there to argue that he misinterpreted the law. It was as if he was writing a brief to solely support his "client's" opinion. Like Governor Abbott and the conservative core of the Texas Republican Party?
The law is clear such an opinion by the Attorney General is not binding authority upon the Governor nor Commissioner Jamie Masters, who is statutorily vested with interpreting and applying the laws vested in the Texas Department of Family & Protective Services (DFPS), which includes the provisions applicable to child abuse and neglect. An Attorney General opinion is simply that; an opinion. In fact, neither Commissioner Masters nor any of her predecessors had ever interpreted the abuse and neglect laws to cover such activity.
Governor Abbott read the opinion and sent a letter to Commissioner Masters that he believed the opinion was sound and that she "must" have the employees of DFPS immediately commence investigating and, if necessary, prosecuting the responsible persons who have allowed such abusive acts to occur, and all other medical professionals, teachers and others who have a responsibility under the law to report such conduct and have failed to do so. Of course, he mentioned nothing about giving notice to all those who would be immediately affected nor giving them the right to submit a counter opinion and/or how the Attorney General's selective use of the facts dictate the incorrect legal opinion.
The law is clear that the Governor may order executive branch officers as to how to interpret and implement their statutory authority, but a commissioner of an agency is not bound by the Governor's order, but in fact is bound by whether she believes her statutory authority allows her and her employees to take such regulatory, enforcement action. Yet, Commissioner Masters publicly announced to all, including her employees, that she agreed with AG Paxton's opinion and that she would obey the order of the Governor, immediately. Nine investigations commenced literally the day of the Commissioner's order.
There is one part of the law that all of us tend to ignore and not think about until some governmental authority believes we have violated the law, and that we should pay for such acts. That law is called PROCEDURE. Procedural law does not define our legal rights. It defines how the laws that apply to us must be formulated and, if valid, how and in what manner must government officials act in order to prove that you have actually violated the law.
In this scenario, the focus is on how the law must be formulated. Thirteen years ago, Chief Justice Woodie Jones wrote an opinion for the 3rd Court of appeals, that when an agency announces a significant change in the interpretation of a statute, that will be generally applied to all similarly situated persons, which will directly affect their conduct and their failure to do so will subject them to loss of custody of one's child, loss of licenses, and other penalties, it must first be presented to the public in what is called a notice and comment process set forth by the Texas Administrative Procedure Act (APA).
Commissioner Jamie Masters was either wholly ignorant of Chief Justice Jones' opinion and the APA procedural law, or she chose to deliberately not comply. That renders her decision to be a legal nullity and unenforceable. Yet she plowed ahead with blinders on and had her employees investigate the private decisions of parents and a child when he/she desperately needed help to cope with life.
Why did her general counsel not tell her? Why did the Governor and Attorney General, both lawyers, not tell her? Are they all simply ignorant of the law or did they choose to not be "bothered" with such technical things as the rights of the public to have notice, and to be able to advocate an alternative position to our government officials with the right to judicial review?
But what is clear is that any and all investigations that have occurred or are continuing to occur are a total abuse of such law and a total abuse of our citizens' lawful right to not be subject to unlawful governmental investigations pursuant to a law that is simply void.
Due to Commissioner Masters' legal failures, She and her employees are violating the law, not the parents and the transgender child. It is simply a legal disaster.
Let us applaud Travis County District Judge Amy Clark Meachum and 3rd Court of Appeals Chief Justice Byrne and Justices Kelly and Smith for enjoining these investigations to allow for the parents and transgender children the right, unencumbered by invasive investigations, to prove the unlawful acts of Commissioner Jamie Masters and have them permanently enjoined.
If Governor Abbott, Attorney General Paxton and Commissioner Jamie Masters truly believe the law and the facts establish child abuse, let them commence an APA notice comment process and prove it is true, with the right of all involved to argue and submit facts to the contrary and, if necessary, the right to judicial review.
That is justice instead of conducting a lynching party.
What has happened up until now is government action running riot and the children's and parents' privacy rights have been illegally obliterated.