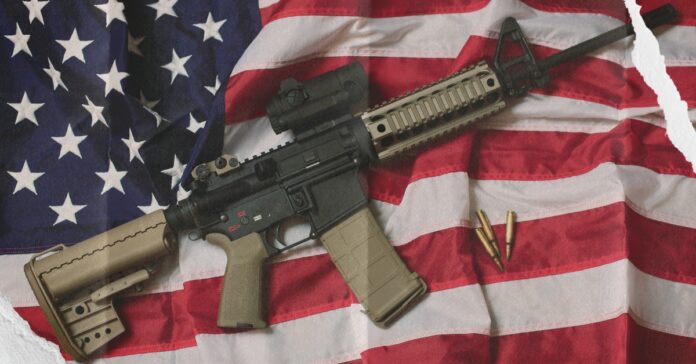 A 12-year-old boy and a 20-year-old man were charged with murder after a fatal shooting incident at a Sonic Drive-In restaurant in Keene, Texas. The incident took place on Saturday evening at the Sonic located in the 300 block of South Old Betsy Road.
According to local police, Angel Gomez, 20, arrived at the Sonic in a car with other passengers and began behaving disorderly in the parking lot. Sonic employee Matthew Davis, 32, confronted Gomez about his behavior, leading to an argument that turned physical.
During the altercation, a juvenile who was a passenger in the suspect's vehicle retrieved a firearm and fired multiple shots, fatally striking Davis. The police statement revealed that the shooter was believed to be a 12-year-old juvenile, and an "AR-style" rifle was used in the attack. At least six shots were fired, hitting the victim.
Authorities clarified that the shooting was an isolated incident and not motivated by race or associated with any gang activity. Law enforcement officers were called to the scene after 9:30 p.m., but both Gomez and the juvenile had already fled.
Davis was found lying in the parking lot with multiple gunshot wounds and was airlifted to Harris Methodist Hospital, where he was later pronounced dead. Subsequently, Gomez returned to the scene and was apprehended, while the juvenile was located in Rio Vista. The police took the juvenile into custody and discovered several firearms.
Matthew Davis leaves behind a 10-year-old son, and a fundraiser has been initiated to support his family and cover funeral expenses. As of Tuesday, the fundraiser has received over $10,000 in donations.
Sonic expressed its sadness over the tragedy in a statement and confirmed that the franchisee is fully cooperating with local authorities as they conduct their investigation into the incident.
To learn more about gun violence in Texas, visit the RA News Gun Violence Watch page.