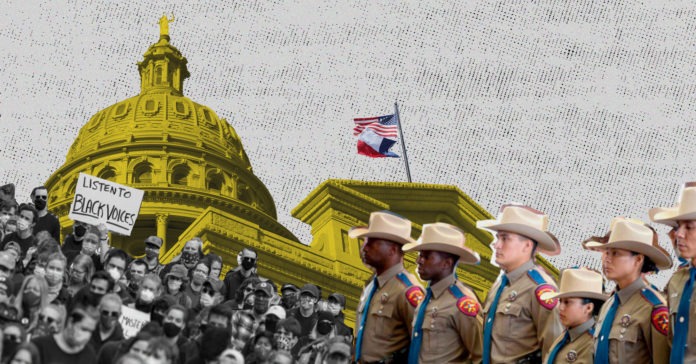 The Texas Department of Public Safety has made its 14th arrest in connection with the May protests at the Texas State Capitol after the death of George Floyd.
Paul Lester Allen, Jr., a 21-year-old man from Austin, was arrested Saturday on a fugitive warrant for misdemeanor riot for an incident on May 30.
"During the riots, numerous officers were assaulted and property was damaged," according to a press release on the DPS website.
The DPS said Allen intentionally damaged a marked DPS patrol vehicle during the riots at the Capitol.
Allen was booked into the Travis County Jail.
The DPS and Crimestoppers of Texas are offering rewards of up to $1,000 for information on suspects involved in crimes during the protests.