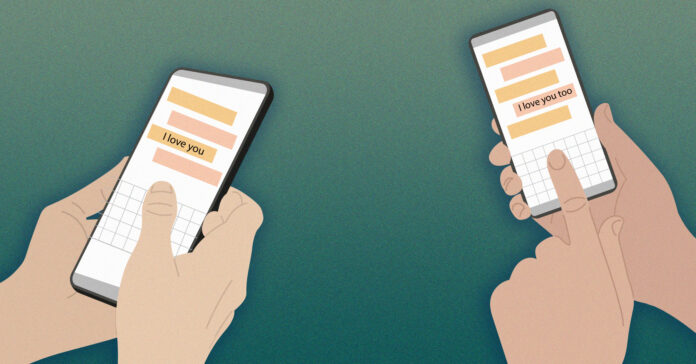 Annabell and Xavier, both 4th-grade students at Uvalde's elementary school, texted each other "I love you" before going to bed. The next day, they both lost their lives at one of the deadliest mass shootings in Texas history.
Everyone around them knew the children had a special connection. They had grown up together, playing as toddlers to later reconnect on the first day of school of fourth grade at Robb Elementary. Annabell came home elated to tell her mom about a boy she'd met who smelled and dressed really nice.
A friendship blossomed, and they started inviting each other to family gatherings. A few months had gone by and Annabell was already carrying a small picture of Xavier around her neck, which she proudly wore at her little league games, and whenever she wasn't wearing it, she kept it safe in her backpack.
Both were brilliant students and shared a special bond. They were called for the honor roll the very same day the tragedy occurred. Their teacher, Arnulfo Reyes, told ABC News that Xavier would always write little notes for her and make her things as gifts. Reyes is currently at the hospital recovering from the two bullet wounds he received that day.
Xavier's funeral was on Friday, and Annabell's on Saturday. They were buried at the same place, laid to rest one next to the other.
Later, both mothers found the texts reading "I love you" on their kids' phones.
"Me and Felicha would laugh, like, 'How do y'all know about love?'" stated Monica Gallegos, Annabell's mother, for ABC News.
Xavier Sandoval was an active little boy, with a magnetic personality. He started making and selling his own salsas at 7 years old and used the money to buy toys for his brothers. He was also a massive baseball fan and a Toronto Blue Jets fan.
Annabell was an academic star: honor roll, involved in music, and a little league player. Their mothers often joked that she had passed her smartness and school discipline to Xavier. Her favorite color was blue, she loved watching TikToks and spending time with her family and friends.
They are just two of the 19 children who lost their lives at the Uvalde school shooting. Each of these kids has a story, a personality, dreams and aspirations, and a family who will have to live with an unfillable hole for the rest of their lives. They are not just numbers, each of them is a story that deserves to be told.